There is an issue where the Zoom meeting start times were displaying incorrectly for Students across Canvas. SLCC has implemented a configuration change to the Zoom LTI to address this issue. This change will display the Zoom Meeting start times based on the Time Zone setting within the Canvas account.
To update your time zone in Canvas, please follow these steps:
(1) Log into your Canvas account.
(2) Click on the Account tab.
(3) Click on Settings.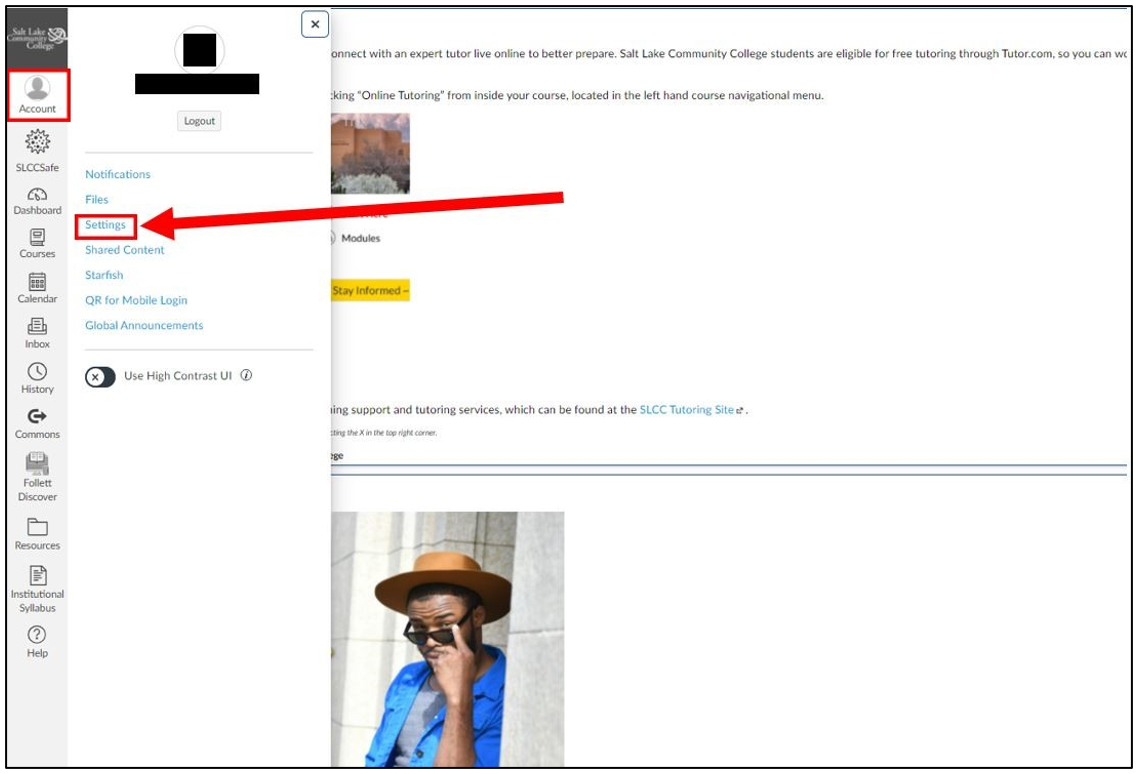 (4) On the right-hand side of the window, click Edit Settings.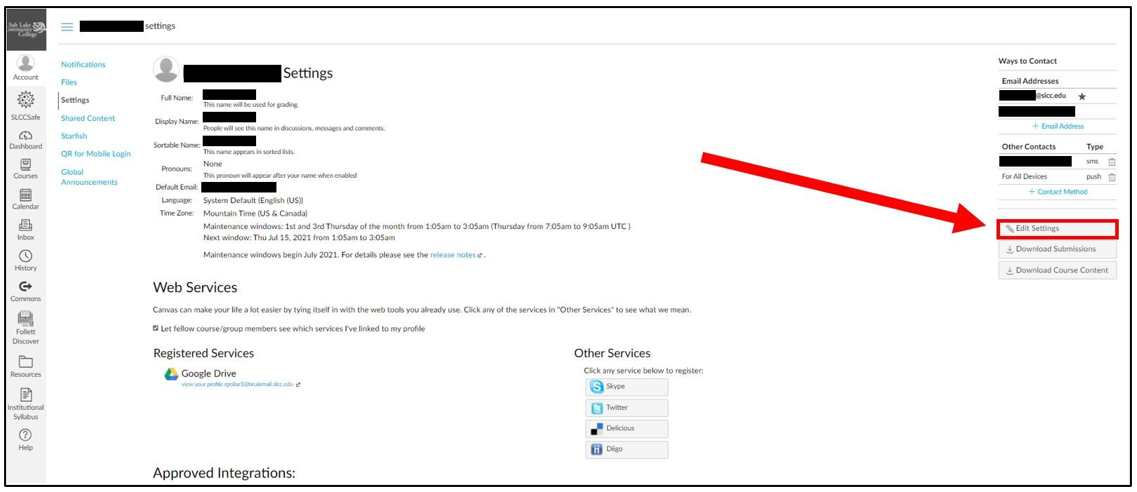 (5) This will open the Time Zone settings for Canvas. Select the correct time zone (Mountain Time (US & Canada)) and then select the Update Settings button.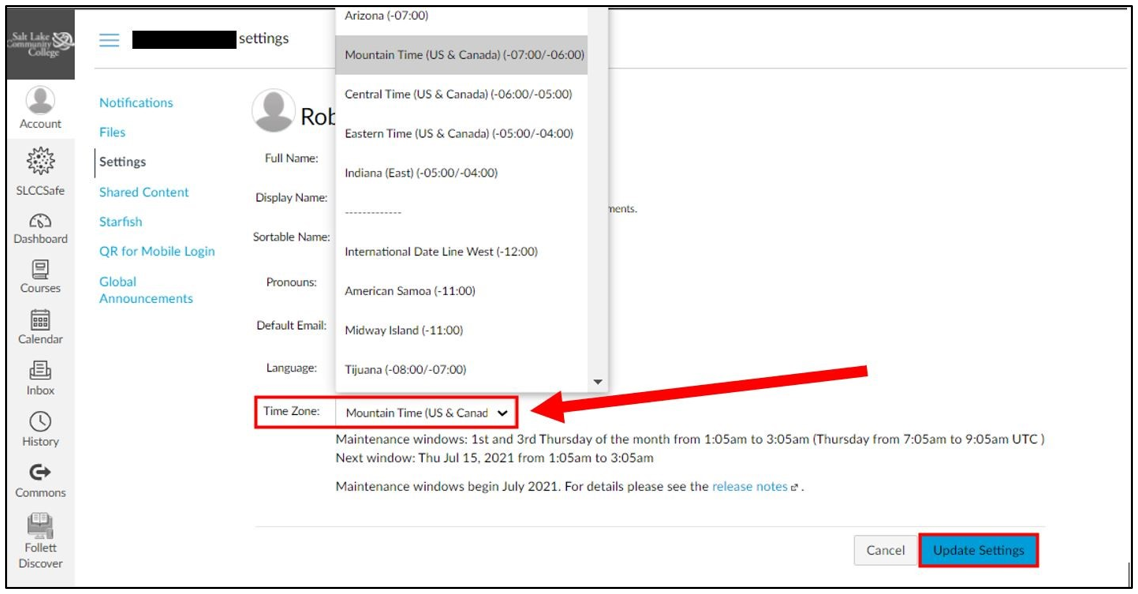 This will update your time zone preference across Canvas for all classes, including in the Zoom LTI module within each of the courses. The display time for Upcoming Zoom Meetings should now reflect this new Time Zone setting.
Your Zoom profile at https://slcc-edu.zoom.us will also be updated to match this new time zone setting in Canvas.
Not A Canvas User?
Any SLCC staff, faculty or Adjunct that do not use Canvas can update their Zoom Time Zone from their profile found at https://slcc-edu.zoom.us.
If you have any comments or suggestions, please provide them in the Feedback section below.
If you have any questions or issues, you can contact Technical Support:
Telephone: 801-957-5555
Email: helpdesk@slcc.edu