Follow these steps to save your videos in one of the recommended media store locations for SLCC:
My Media (Canvas/Kaltura)
1. Log into your Canvas account.
2. Click on the course in Canvas.
3. Select MyMedia
4. Click Add New.
5. Select the media to upload.
6. Upload the MP4 file.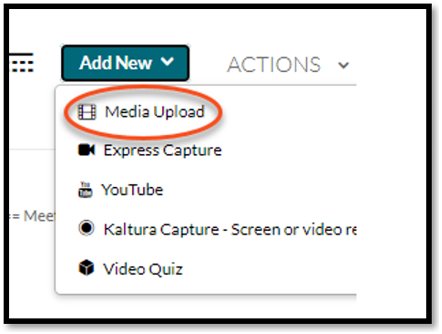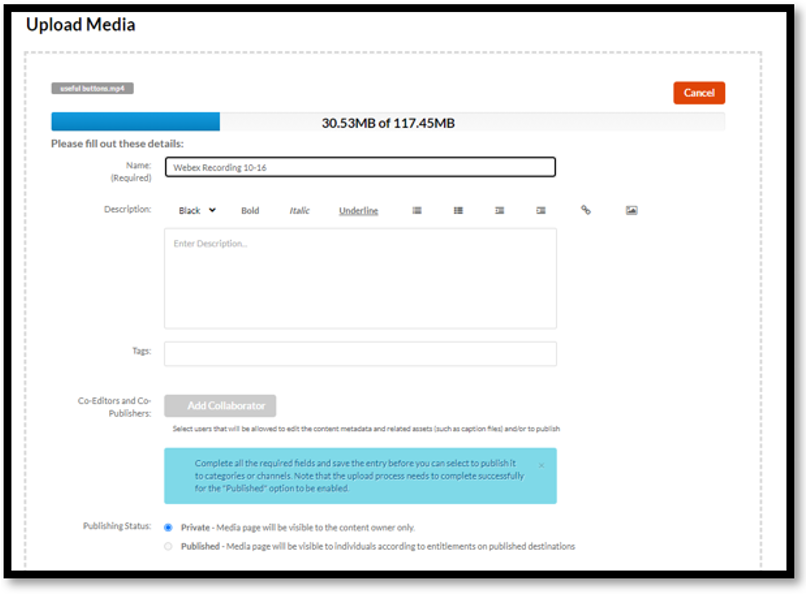 Office 365 Stream Video Management
1. Login to your SLCC Office 365 account online.
2. Select the Stream app.
3. Create your own Channel.
4. Upload your videos and set sharing parameters. (Stream will also generate an editable transcript for each recording.)
Google YouTube Account (Bruinmail Login)
1. Log into your Bruimail Google account.
2. Click the App Launcher grid in the upper right.
3. Select YouTube.
4. Upload to your account and set sharing parameters.
If you have any comments or suggestions, please provide them in the Feedback section below.
If you have any questions or issues, you can contact Technical Support:
Telephone: 801-957-5555
Email: helpdesk@slcc.edu