ADD-INS versus PLUGINS
When setting up ZOOM within Outlook, you will need to install the Outlook Add-in and not the Plug-in. The ZOOM Plugin is readily available on the ZOOM website under the Download Center. The ZOOM Outlook Add-in is pushed directly from Microsoft via Office 365 to all MS Outlook Applications regardless of platform (PC, MAC, iOS, Android, and the web) when a College account is logged-in, so no installation is needed. It only appears in an appointment/meeting window which has a reduced viewability/functionality compared to the Plug-in, but the Add-in doesn't crash, throw up a bunch of error messages and is available for all Outlook clients regardless of platform.
UNINSTALLING ZOOM OUTLOOK PLUG-IN (Windows)
If the Caller already has ZOOM Outlook Plug-in installed, then follow these steps to remove it;
1) Close the Outlook application.
2) Navigate to the following location
Control Panel > Programs > Programs and Features
3) Search for and right-click on Zoom Outlook Plugin and selecting Uninstall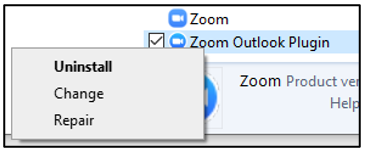 4) When prompted, select Yes to complete the uninstall.

ENABLING ZOOM OUTLOOK ADD-ON (Windows)
Once you have removed the Zoom Outlook Plugin (if applicable), and if the User still does not have the Zoom Add-on enabled, follow these steps;
1) Open the Outlook application.
2) Select the HOME ribbon.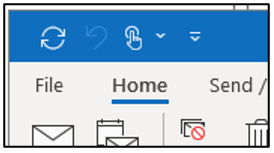 3) Select Get Add-ins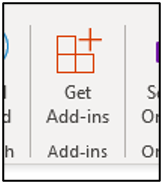 4) Search for and ADD the Add-in for Zoom for Outlook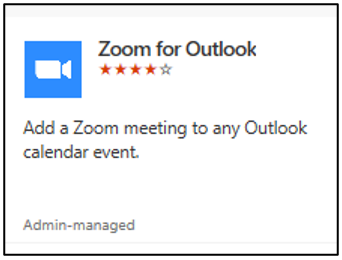 5) When you add a meeting for the first time, you will be asked to enter in your credentials. Scroll down to the bottom of the page and select Single-Sign On (SSO) and use the domain SLCC-EDU.ZOOM.US and indicate that you would like to stay signed in.
If you have any comments or suggestions, please provide them in the Feedback section below.
If you have any questions or issues, you can contact Technical Support:
Telephone: 801-957-5555
Email: helpdesk@slcc.edu