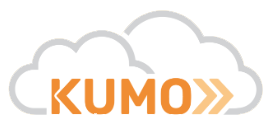 Below are some comment frequently asked questions that might help with this process.
USAGE
What is this site for?
We want to give you easy access to all your files when using a lab computer or virtual environment. You could use a thumb drive, but wouldn't it be better if you could always be connected to your files in the cloud? This site lets you configure your options for doing just that.
How can I get help?
Please contact the Help Desk if you're having problems. They can be contacted at 801-957-5555 or by email at helpdesk@slcc.edu
I just uploaded/deleted a file from another device. How long does it take for things to sync up?
Your change will be synced within 30 seconds. You might need to refresh the window in order to see it. You can do this by clicking on the window and either pressing the F5 key or right-clicking and selecting Refresh.
How do I work with my OneNote files in OneDrive?
OneNote supports built-in integration with OneDrive. This provides the best user experience, and we'd recommend that you use it. In OneNote, go to File -> Open -> Windows Live -> Sign In. This will connect OneNote to your OneDrive.
TROUBLESHOOTING
I added a file share but it's not appearing.
If one or more of your file shares are not being properly mapped, it might be for one of the following reasons:
You've incorrectly entered the file share path. Please try removing the path and adding it again with any necessary corrections.
The file server firewall will not accept connections from lab machines or your virtual computing environment. Please contact the Help Desk for additional support
I added my SharePoint site but it's not appearing.
SharePoint may not have properly set up your documents folder. To resolve this:
Browse to your My Site and log in. (Link will open in a new tab.)
Click the My files link. This will create your SharePoint documents folder.
Back on Cloud Storage, deauthorize and then reauthorize your SharePoint My Site.
Your My Site documents should be available within a few seconds.
SECURITY AND PRIVACY
Are you going to look around in all my stuff?
Nope. We don't know what you're storing, and we don't want to. Please abide by the data storage policies for each service.
How safe is this?
Very. All file transfers to and from the storage providers are encrypted. And at no time do we ever see or store your usernames and passwords. When you authorize us to access your files, we get a few bits of information from the storage provider that we later use to confirm that authorization. This is the only thing we store. You can revoke our authorization at any time at the website of the storage provider or by clicking the 'Deauthorize' button. We won't take it personally.
Are you recording any information about me?
We do record some usage data, including the file size and begin/end times of the transfer. This data is recorded strictly for internal reporting of aggregate usage so that we can monitor and improve the service. We do not record the names of your files, nor do we record anything about their contents (other than the size.) We are not at all interested in what it is that you're moving around. The full list of what we record is as follows:
Your user ID
The ID of the storage provider to which you were uploading or downloading
The amount of data transferred, in bytes
The start and end times of the data transfer
Whether the transfer was an upload or a download
Whether the transfer succeeded