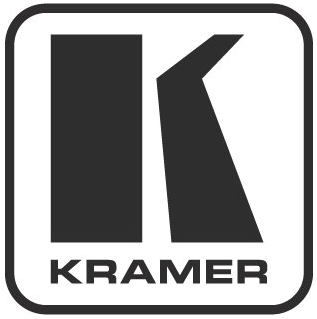 The Kramer VIA Connect Pro is a wireless collaboration and presentation solution that makes sharing and presenting in meetings easier. With any laptop or mobile device, users can view, edit and comment on documents in real time, share files and chat with individuals or multiple participants simultaneously. The solution can show up to four screens on the main display. From any laptop or mobile device, students, teachers or any in-room meeting participant can view the main display, edit documents together in real time, share any size file, turn the main display into a digital whiteboard, and more.
The VIA Connection Pro has several additional features besides just basic screen mirroring. You can access those features by clicking on the "Features" button while in the VIA application.
Below is a brief summary of some of those additional features. To get detailed instructions on how to use these features, download and view the Kramer Via Connect detailed user and feature guide PDF download
VIA Connect PRO Features

Mirroring Your Device Screen (PDF page 71)

Share content from your device to the main room display wirelessly
Mirror screen or use as extended display (secondary screen)
Display content from mobile devices and tablets

Collaborating on Main Display (PDF page 77)

Enable meeting participants to interact with content displayed on the main display
Annotate shared documents
Take control of another participant's computer

Using Whiteboard Feature (PDF page 79)

Use a virtual whiteboard on the main display
Draw, annotate, and collaborate with participants simultaneously
Overlay annotations onto shared content and desktop
Controlling Connected Devices (PDF page 81)
Enables admin to take control of participant's device

Collaborate on a document together
Use your touchscreen for collaboration
Streaming Video from File or YouTube (PDF page 84)
Allows media to be streamed at full HD 1080p/60fps rate
Stream Media File using Multimedia Feature
Stream directly from YouTube with URL
Communicating with Participants and Sharing Files (PDF page 91)
Chat with other participants
Share files with a specific participant
Upload files VIA Cloud and share with all connected participants
Becoming Meeting Moderator (PDF page 94)
How to become the meeting moderator

Disable chat, control shared content, and display participants' screens
Mirroring Main Display on Your Device (PDF page 97)
Mirror live view from main display to obtain closer look at a presentation

Add personal annotations and notes to content being displayed.
And Many More Great Features
Additionally, there are several YouTube videos that provide support and training.
********
If you have any comments or feedback, please provide them in the Feedback section below. If you have any questions or issues, you can contact Technical Support at 801-957-5555 or via email at helpdesk@slcc.edu.