When a student or faculty/staff member need to retrieve their student number (S Number) or their MySLCC Username, they can follow these instructions to obtain this information from any web-enabled device. Otherwise, they will need to visit the SLCC Student Center located at the Taylorsville/Redwood Campus with picture identification to obtain this information in person.
1) Navigate to the MySLCC login page at my.slcc.edu and click on the Retrieve Your Student Number and Username.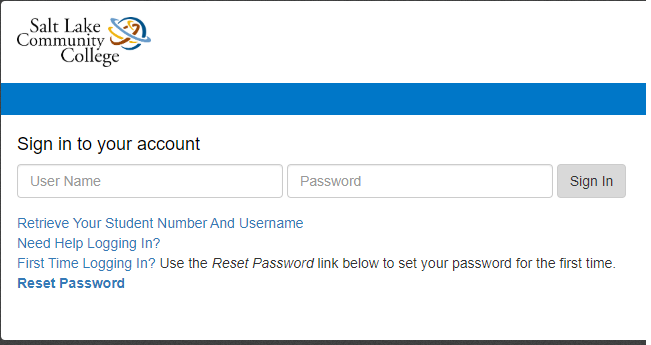 2) Enter in all of the information into the fields provided.

3) When you enter in the requested information, the next screen will display your Student Number and Username.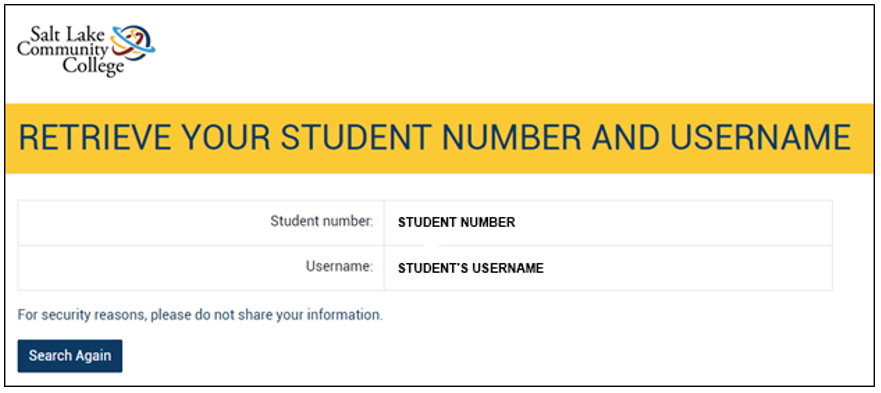 If you have any questions or if you receive an error message, please contact Technical Support at 801-957-5555 or via email at helpdesk@slcc.edu.