Follow these steps to switch to Office 365 and then upgrade to the most recent version.
1) Quit all Microsoft Office applications.
2) If you have not registered your Mac with Jamf, click on this link to go through that process before beginning this one.
https://slcc.service-now.com/help/kb_view.do?sysparm_article=KB0011283
3) The "SLCC Self Service" application should open automatically, after the install of the Jamf MDM Profile. If not, you can navigate to Applications by clicking on Go, then Applications.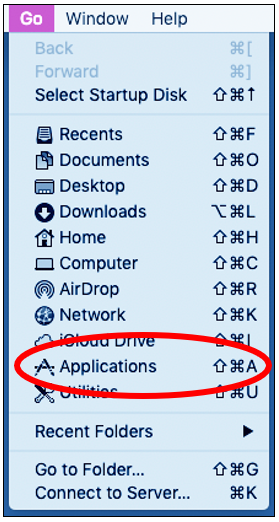 4) In the Applications windows, click on SLCC Self Service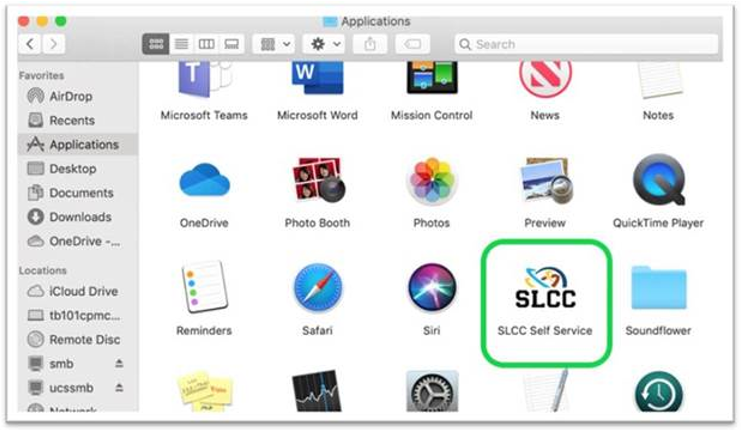 5) In the SLCC Self Service, click on Microsoft in the sidebar, then select to install both the Microsoft Office 365 Upgrade and Microsoft Office Conversion to 365 (if they are not available – you already are on the latest update and 365 license). Wait for them to complete, it will take 10-20 minutes.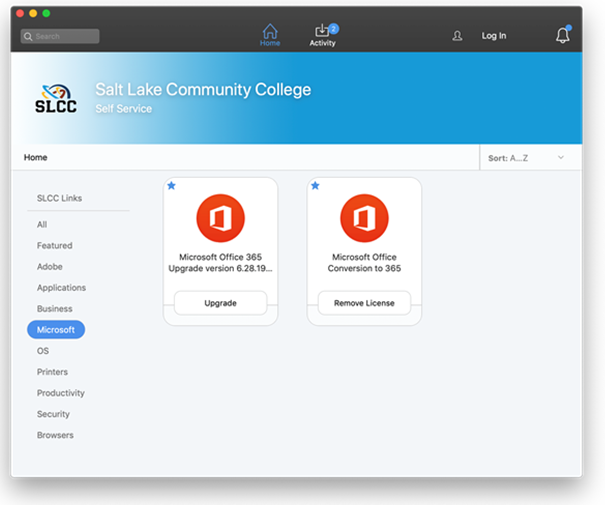 6) Open any of the Office 365 applications and sign in with your username@slcc.edu and password.
If you have any questions or concern, please contact OIT Technical Support at 801-957-5555.