Directions for faculty and staff computers only, please contact helpdesk@slcc.edu or the Lab Coordinator to enroll student lab computers.
To begin the process of enrolling your Apple device into Jamf, follow these steps:
1) Open a web browser and navigate to the following URL:
https://slcc.jamfcloud.com/enroll
2) Enter in your MySLCC Username and Password and click Log In to continue.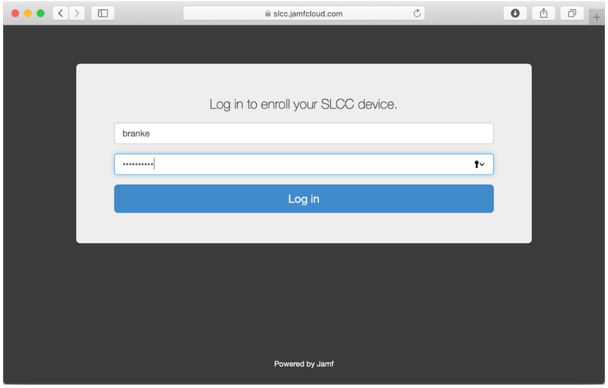 3) When you are successful signed in, you will be prompted to Continue with the process.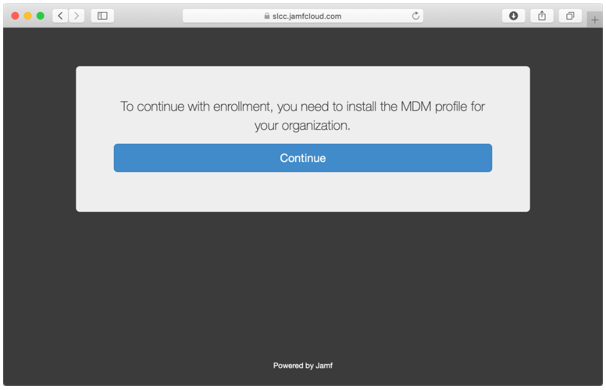 4) Click Continue to install your MDM Profile. If the computer hang on this screen with the spinning ring, open a new incognito/private window in your web browser, start over by logging into https://slcc.jamfcloud.com/enroll again.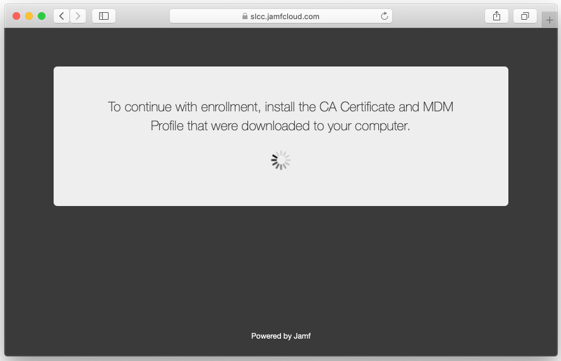 5) This will download the MDM Profile to the Downloads folder, and then open automatically. If it does not open automatically, you can double-click the profile in your Downloads folder to open it manually.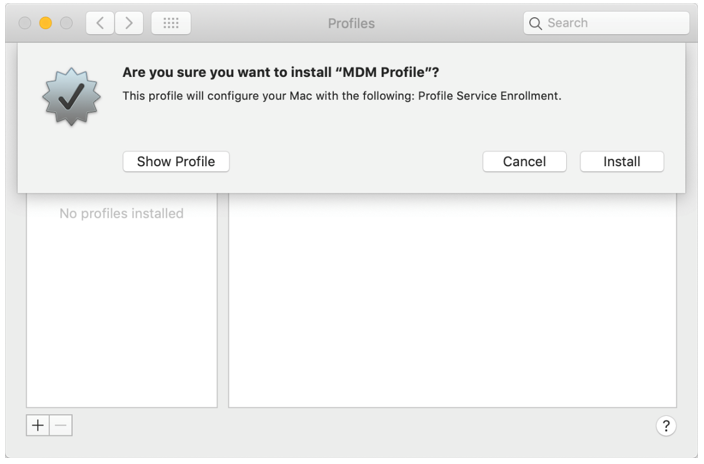 6) Once the profile has downloaded, it will open with a Profile Install Screen. Click on Install.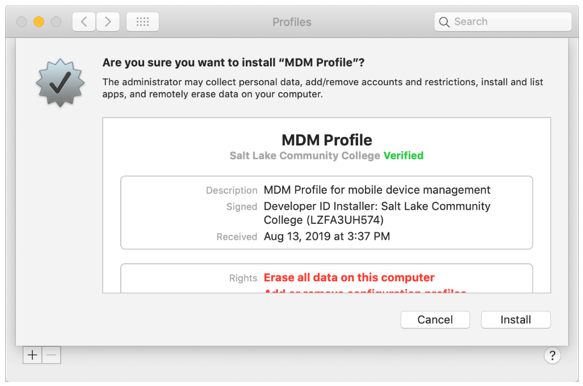 7) Click on Install again. You will then be prompted to enter in your local device account credentials. Enter in these credentials and click OK.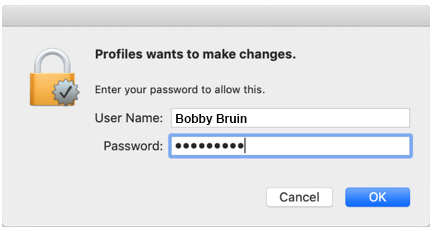 8) The Profile will install and when completed, you will see the confirmation screen.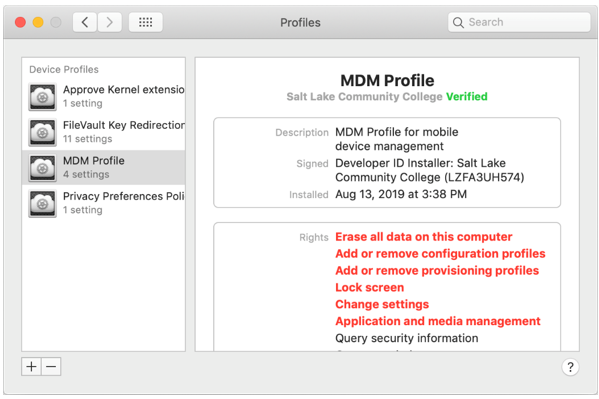 You now have your MDM Profile installed on this device. It will download and install the "SLCC Self Service" program. With this program, you can install other programs and updates that SLCC has provided.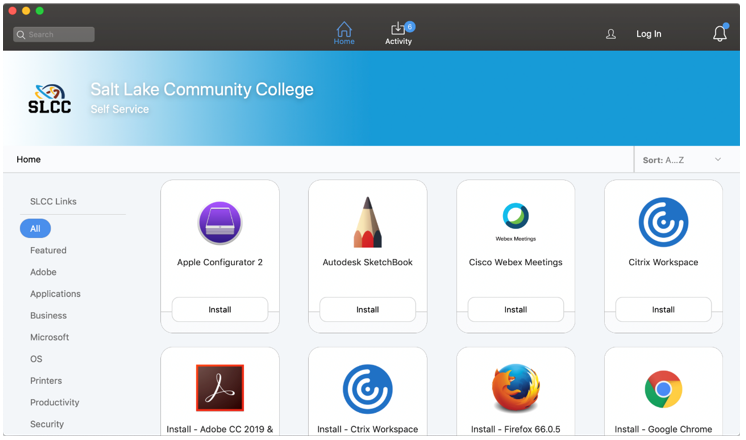 Note! In the event of a stolen device, this process allows Salt Lake Community College to be able to erase all data on the computer to ensure network and identity information.
If you have any questions, please contact OIT Technical Support at 801-957-5555.