---
Bruin email (username@bruinmail.slcc.edu) is an email account created by Salt Lake Community College through Google Gmail to provide an email address when a MySLCC account is initially created for all students, faculty and staff members. These accounts are created during the enrollment/on-boarding process when the MySLCC accounts are added to the system.
Note! All folders and emails for this account are stored on the Google Gmail servers which reduces the level of technical support that the college can provide when it comes to issues with this type of account.
Accessing Bruinmail
Your Bruin email can be accessed either of two separate ways; both are covered in this article.
Accessing through MySLCC Account
The primary method for accessing your Bruimail is through your MySLCC account. Once you have logged into your MySLCC account...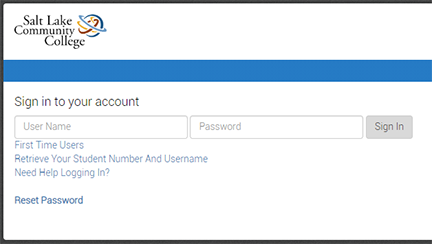 ...on the HOME page, at the top of the right-hand section, you will find the Bruinmail section...
______________________________________________

_____________________________________________
You can view your Inbox from this section or you can click on the Open Mail which will open another tab in your browser and automatically log you into your Bruinmail using the Gmail interface.
Note! If you have a personal Gmail account and you did not manually log out of that account, when you click on the section, it will log you into your previous account.
Accessing through Gmail.com
A second method for accessing your Bruinmail and directly through Gmail.com. This is done through a web browser and navigating to gmail.com. The Username will be your full Bruin email address (username@bruinmail.slcc.edu) and your Password will be the same password you use to access your MySLCC/CANVAS accounts.
This will open the Gmail interface and all of your Bruin email. As with accessing you Bruinmail through your MySLCC account, if you have a personal Gmail account and did not manually log out of it, when you navigate to gmail.com, it will automatically log you back into the last account that you were logged into previously.