EMPLOYEE (EXCHANGE) E-MAIL

All staff and faculty members have access to an Exchange email account beginning their first day of employment (firstname.lastname@slcc.edu). This email is generally accessed through the Office 365 Outlook application for employees with a college-issued computer, however, all staff and faculty members can access their Exchange email through a web browser using Outlook Web Mail.
Follow these steps to access Outlook Web Mail using any web browser -
(1) Navigating. Open a web browser and navigate to the following URL:
outlook.office365.com
This will open the login screen for Outlook Web Mail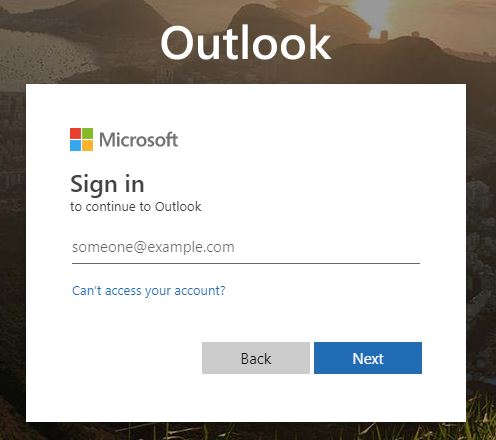 (2) Login Credentials. You will be asked for an email address. Use the following example for your email:
username@slcc.edu

Note - Keep in mind that this is not actually your email address. This is the credentials that have been set up for you to access any Office 365 application (Outlook is one of these applications). Your actual email address is firstname.lastname@slcc.edu which you will be accessing through this process.
(3) Password Credentials. You will then be asked for your password.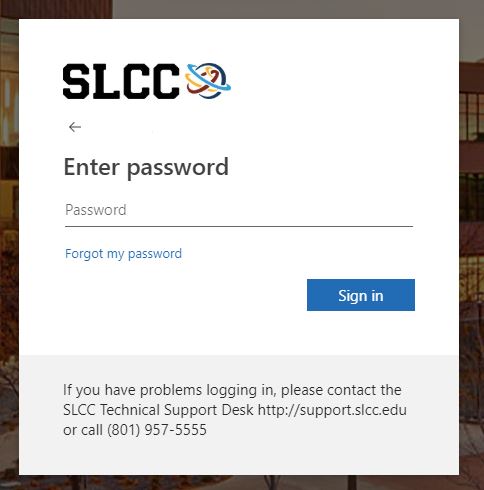 Enter in your MySLCC/CANVAS account password.
(4) Stay Signed In. You may receive a prompt that will ask you if you want to stay signed in.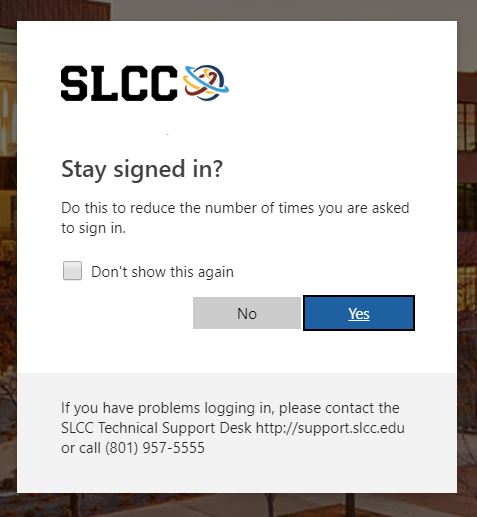 If you are using a computer that only you use, or a college-issued computer that requires you to log into the device, then you can check the box Don't show this again and the select Yes. If you are not using a computer only you use or, if you have more than one Office 365 account, you should check the box and select No.
Note - If you have multiple Office 365 accounts, you will need to manually log out of each account when you are done in order to avoid automatically logging back into the previous account when you next access Web Mail as it may log you into the account you were last logged into.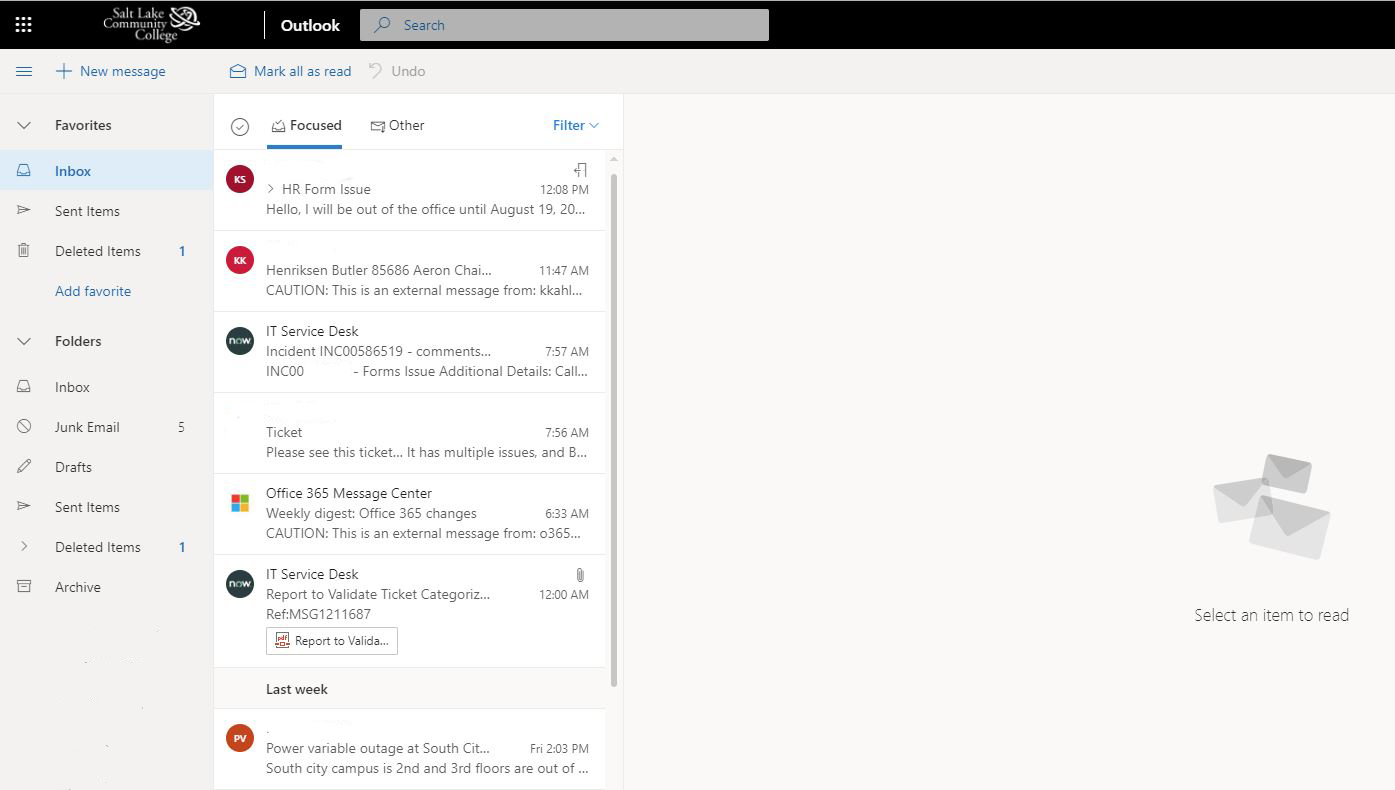 Additional training for proper use of Outlook and Outlook Web Mail can be requested through the OIT Trainers by contacting the OIT Technical Support at 801-957-5555.