The Office 365 upgrade experience uses Software Center similar to the monthly Windows patch process. The upgrade needs 30 minutes and you'll need to restart at the end. While you will still be able to use your computer during the upgrade process, you will not have access to any Office Products during this time. Please take this in to consideration when choosing the time to begin.
How do I update manually?
1. Open the Software Center by typing "Software Center" in the Search Bar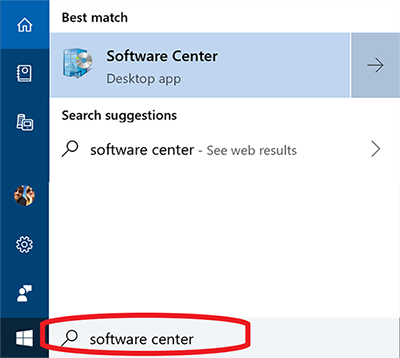 2. Select "Applications", and select Office 365 x64 Semi-Annual – Single User


3. Select to "Install" to begin the installation process. This will close any open office products and you will not be able to use them until the install is complete.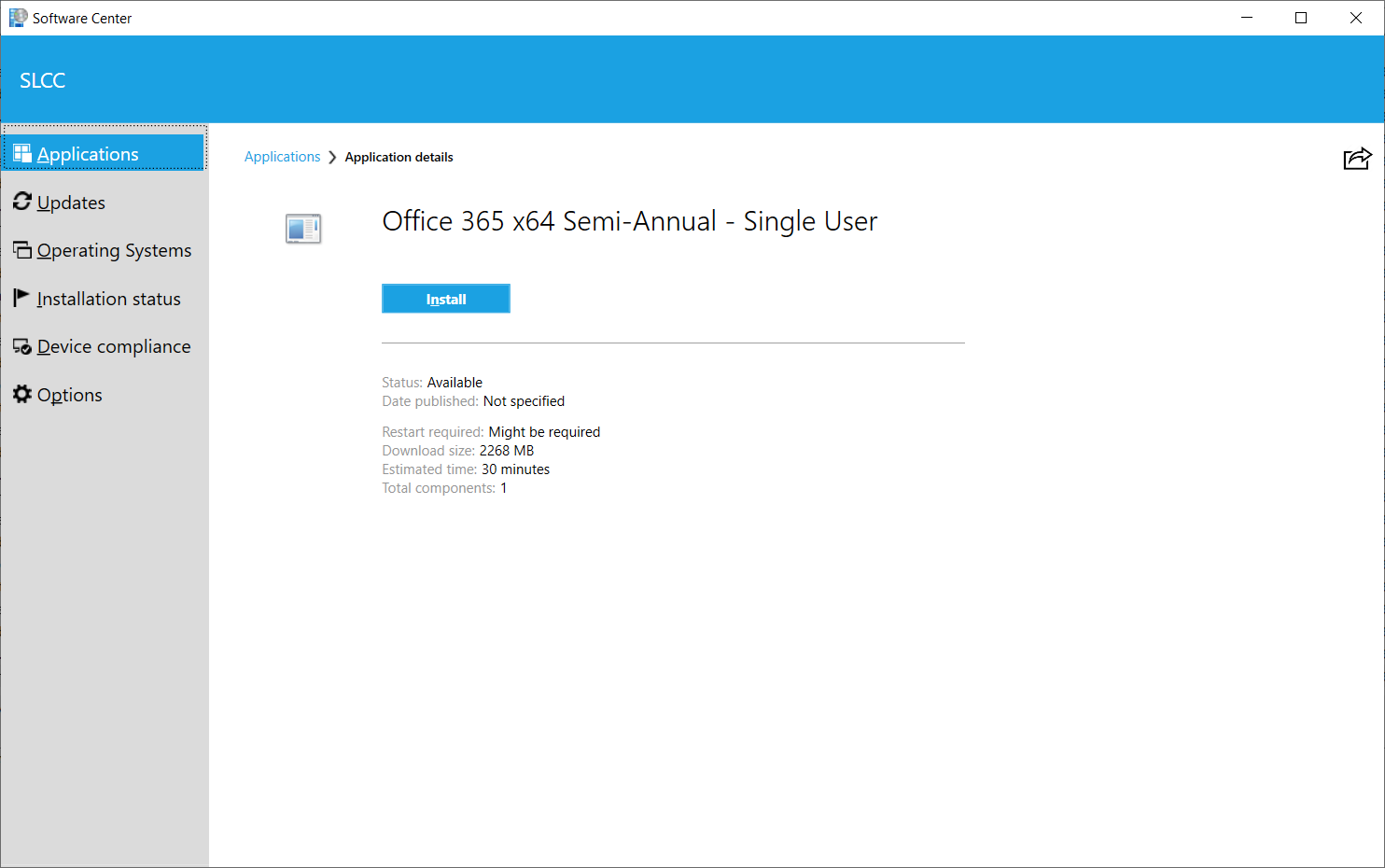 4. It will begin by downloading the install files.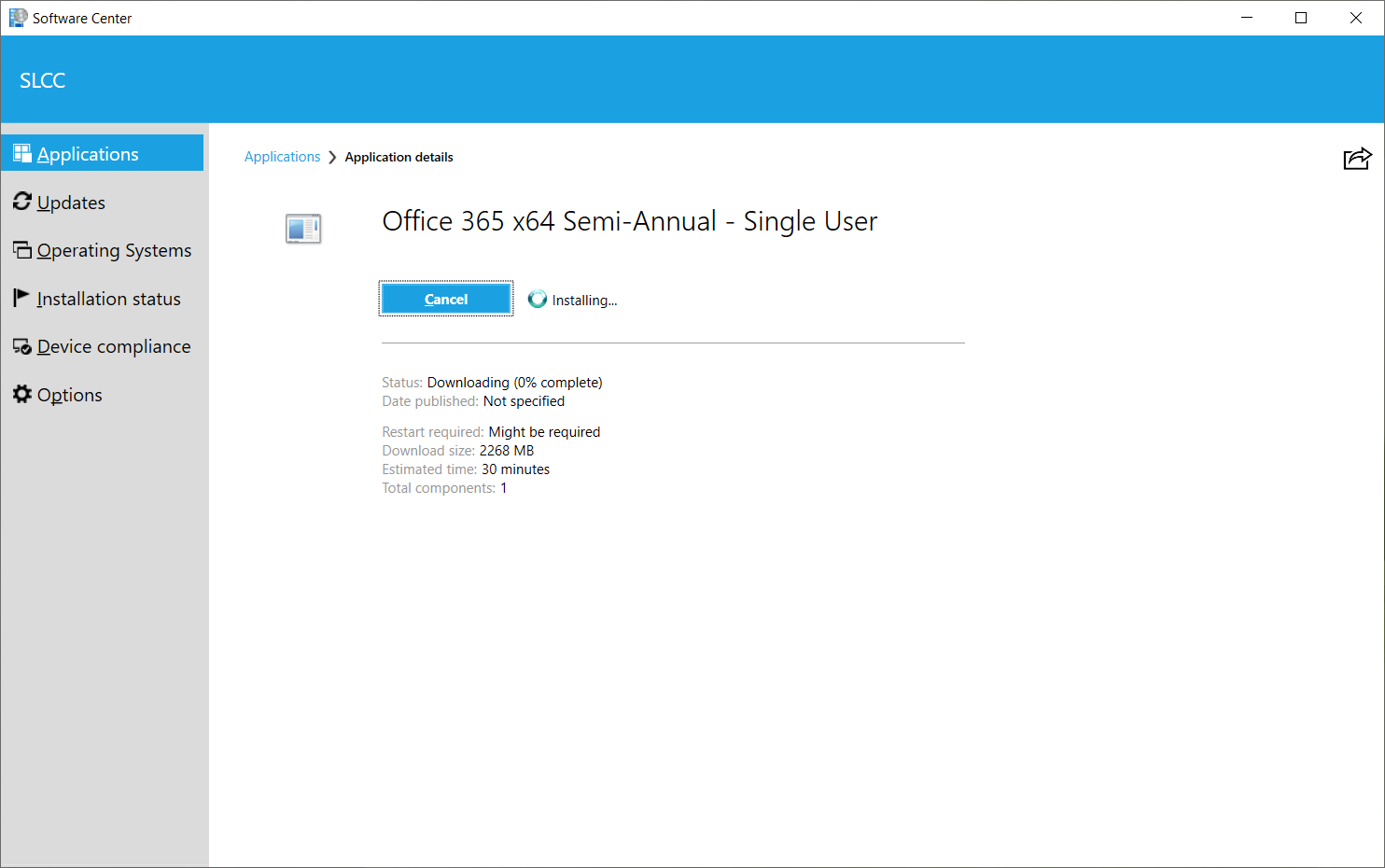 5. Once it finishes downloading it will begin installing.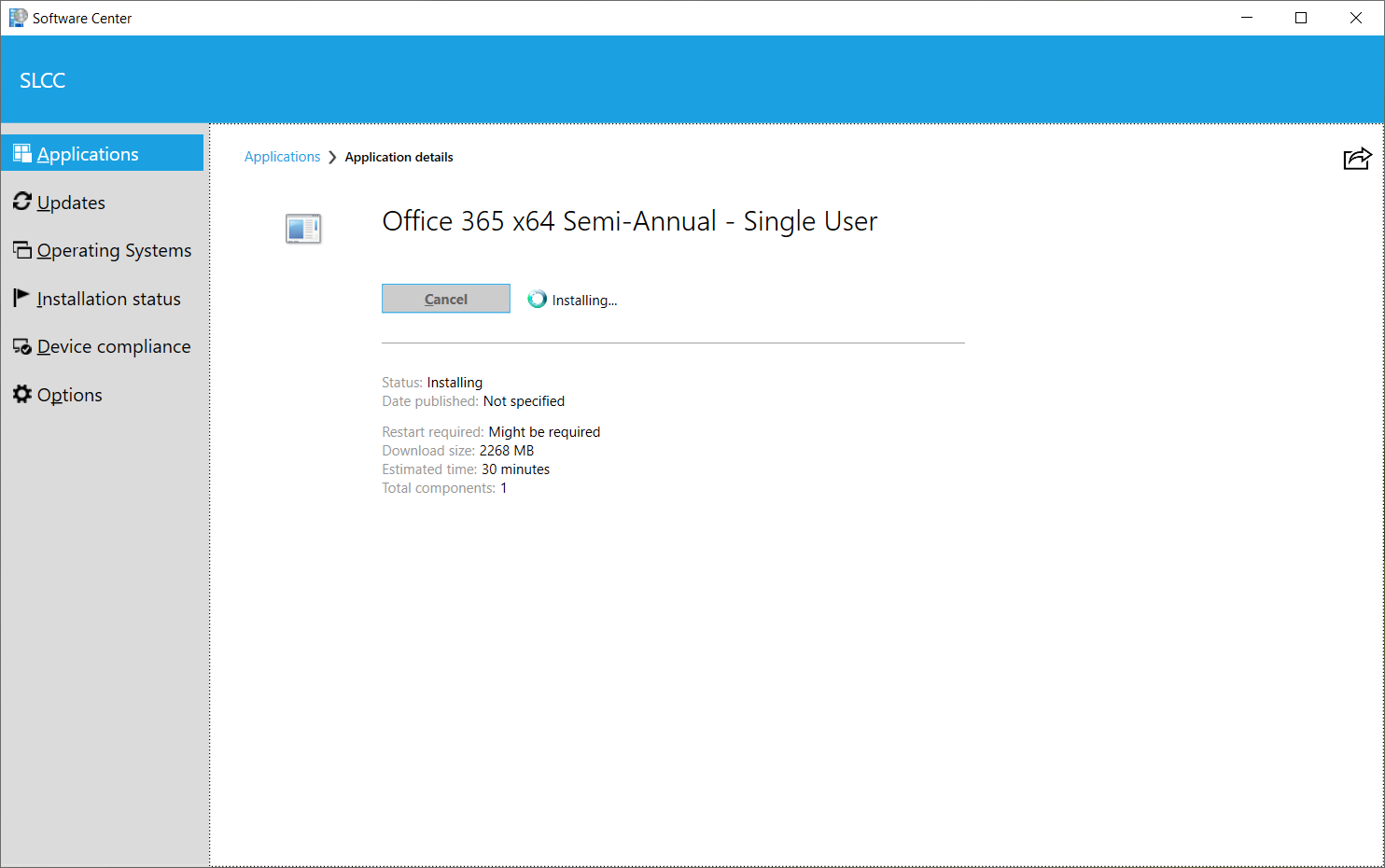 6. There is no notification when the install finishes, you'll need to watch for the status to change to Installed.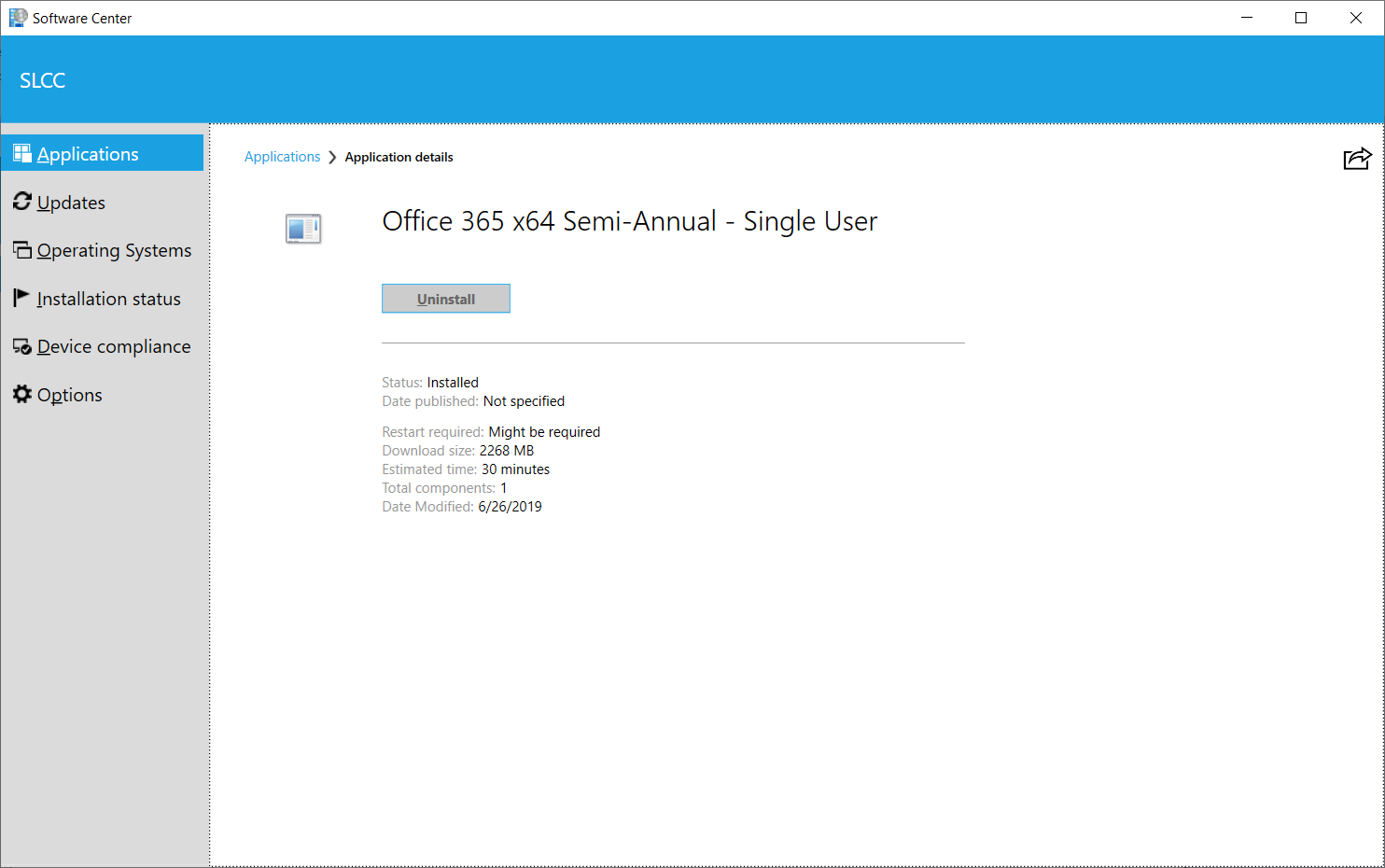 7. Once completed, you'll want to restart your computer. If you do not you may see the following error(s) when opening Outlook.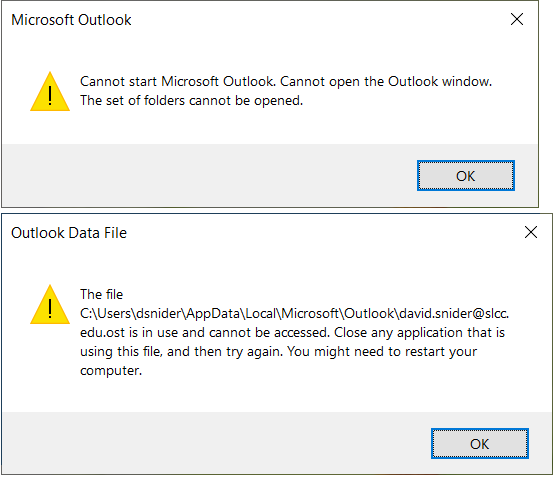 You are now be running the upgraded version of Office 365.
We will have several KB articles linked to this one that show what some of the additional features are.
We also may have training sessions or online videos that can help you take advantage of the new functionality.