iPhone instructions for connecting to the eduroam wireless network
1. Connect your device to the @slcc wireless network.
*Please note: @SLCC is a temporary "onboarding" wifi network, and will only be used when initially setting up eduroam. You may see an error that notifies you that you will not have internet access, do not worry about that message, again it is only to initially setup access to eduroam.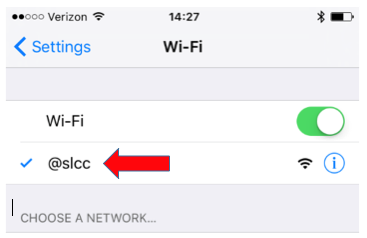 2. Open up a browser and navigate to http://www.slcc.edu/. You will be redirected to the NAC registration portal. Click on the STUDENTS, FACULTY and STAFF link.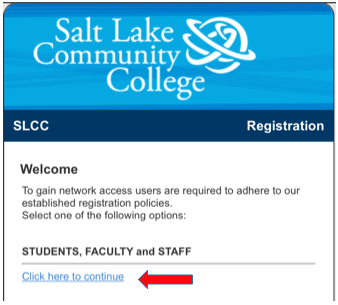 3. Enter in your username and password and click on JoinNow.
STAFF USERNAME: username@slcc.edu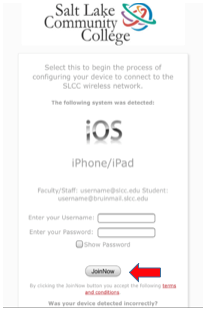 4. Click Install to add the wireless network profile to your device.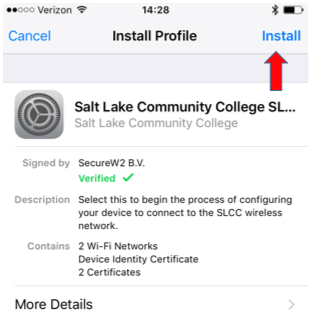 5. Enter your passcode.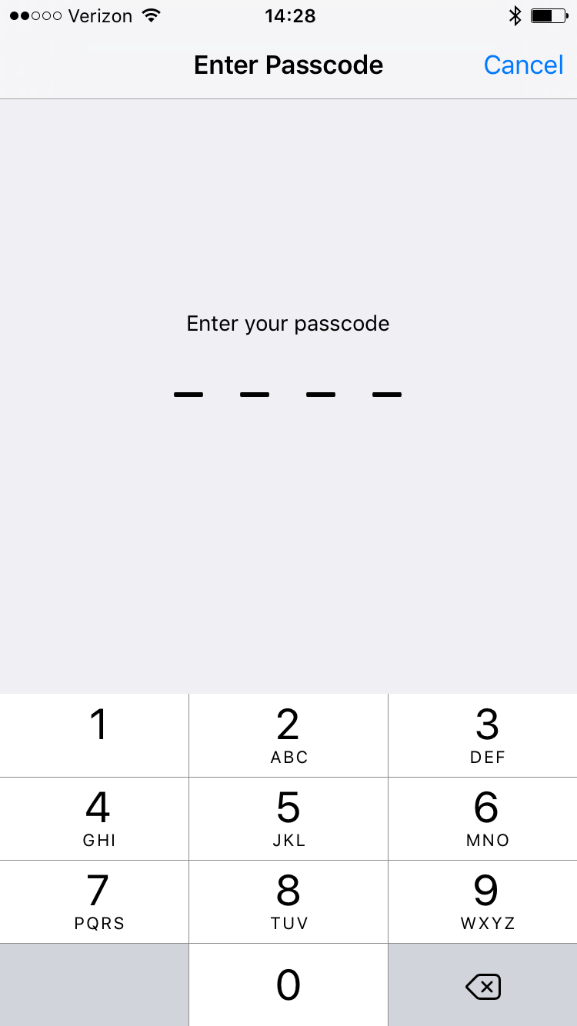 6. Click Install to accept the certificate.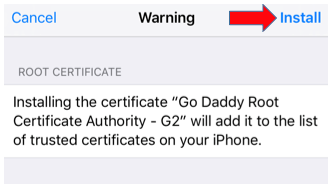 7. Click Done to finish the wireless profile installation.
*Note: If you run into the error "Profile Installation Failed the SCEP server returned an invalid response" please double check the username and password you are using is correct. If correct and still does not work, please contact the Technical Support Help Desk @ 801-957-5555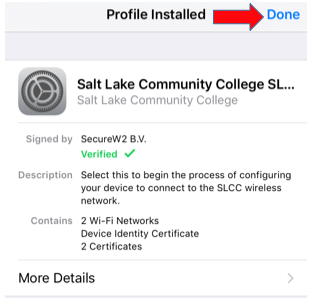 8. When you see the following page, manually navigate to http://www.slcc.edu to continue the registration. You may need to refresh your browser if the next page does not come up immediately.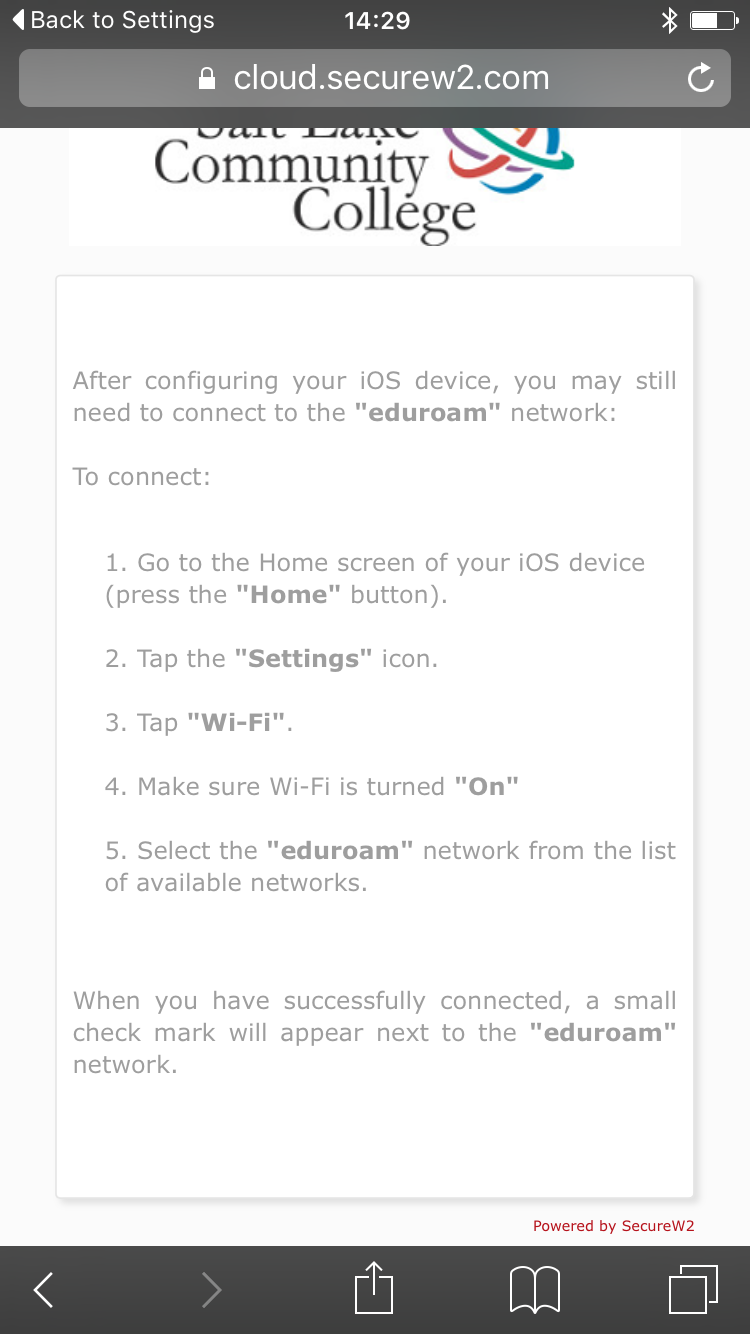 9. Type in your username and passwordand click Continue.
STAFF USERNAME: username@slcc.edu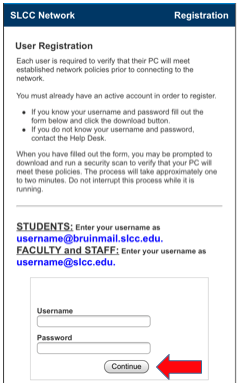 10. Wait for your device to reconfigure the network connection. Your device should now be successfully registered and connected to the eduroam wireless network.