Overview of Office 365 Groups
With Office 365 Groups, you can give a group of people access to a collection of collaboration resources for those people to share. These resources include:
A shared Outlook inbox
A shared calendar
A SharePoint document library
A Planner
Power BI
Yammer (if the group was created from Yammer)
A Team (if the group was created from Teams)
Roadmap (if you have Project for the web )
With an Office 365 group, you don't have to manually assign permissions to each of these resources, because adding members to the group automatically gives them the permissions they need to the tools that the group provides.
Any Office 365 user can create a group unless you limit group creation to a specific set of people. Note that if you limit group creation, users who cannot create groups will not be able to create SharePoint sites, Planners, or teams. These services need to be able to create a group using the user context. Users can still participate in group activities, such as creating tasks in Planner or responding to conversations in Outlook, provided they are a member of the group.
Groups have the following roles:
Owners - Group owners can add or remove members and have unique permissions like the ability to delete conversations from the shared inbox or change different settings about the group. Group owners can rename the group, update the description or picture and more.
Members - Members can access everything in the group, but can't change group settings.
Guests - Group guests are members who are from outside your organization. By default group members can invite guests to join your group.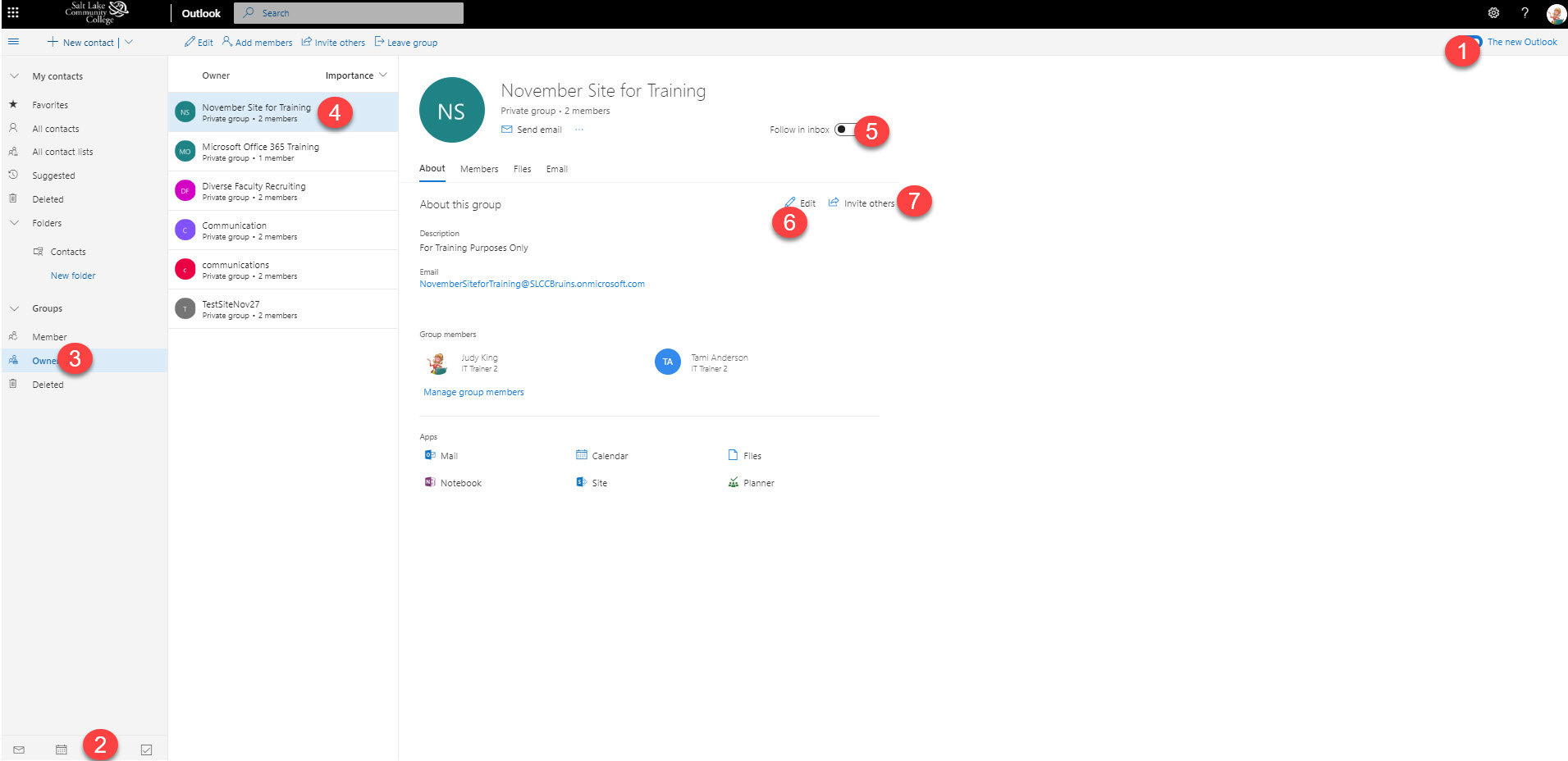 1: Be sure you are using New Outlook view. (see Help for New Outlook.com)
2: Select Contacts/People page view.
3: Select the Owner category to filter the list for Groups you own.
4: Select the Group you wish to manage.
5: Slide the button over to Follow this Group in your Outlook Mailbox.
6: Click to Edit Group name, security or members.
7: Click to Invite others to join.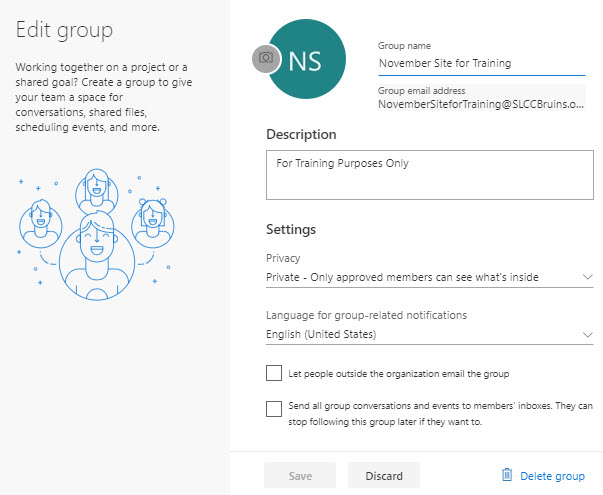 For more information on Groups: Microsoft Groups