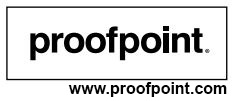 About Proofpoint
What is the Proofpoint spam management system and why do we use it?
Proofpoint is an anti-spam and email protection process that provides multiple layers of security to protect the SLCC Exchange server from spam, malware and non-malware threats; such as email fraud and phishing. It controls all suspected spam email messages from being delivered to our Users.
How does email filtering work?
All incoming emails are filtered by a server. messages that contain a virus, spam, or inappropriate content can either be deleted or "scored." In the case of spam, the message score indicates the probability that the message is spam - so a message scoring of 100 would have a 100% chance of being spam (definite spam) and a message scoring 0 would have a 0% chance of being spam (legitimate correspondence). Messages scoring high enough to probably be spam are quarantined, and messages scoring low enough are sent directly to your inbox.
How do I report spam?
If an email makes it past the new spam filter into your inbox, please contact the Help Desk at 801-957-5555 (or extension 5555).
Proofpoint End User Digest
The End User Digest is a message notification that lists the previous 24 hours of spam emails that were quarantined. This message is sent out at 3:00 om each day from the Proofpoint protection servers. It is similar to the previous quarantine message notification sent out from Barracuda. The digest notification contains a list of the suspected spam emails that have been filtered from your account. (Note: messages left in the quarantine folder on the Proofpoint server will be deleted automatically after 14 days.)
How do I use the Digest?
The Digest will provide you with a list of all of the spam that has been quarantined for your account that has not been released or removed. The list include columns for subject, sender, and time received for each email.
System Requests
Links within the Digest provide additional functionality. These links are not related to the individual quarantined messages but provide additional Digest management.

Request Summary Digest
This link will request a full listing of all messages currently in your quarantine before the daily scheduled 3:00 pm delivery.
Request Safe/Blacked Senders List
This link will send a full listing of all your safe and blocked Senders emailed to you.
Manage My Account
This link will sign you into your Proofpoint Web Console (https://eatspam.slcc.edu:10020), where you can access your quarantine, manage your settings, or update your Safelist and Blacked Sender's Lists.
To log into the portal, use your username@slcc.edu and your MySLCC password.
How do I manage my emails within the Digest?
You will have additional options available to complete an action on each email message:
View: the view link allows you to open the email from within the Proofpoint server so that it can be safely read. By checking the content, you can determine whether or not the message is spam.
Release: this releases the message from the quarantine to your email Inbox. (Note: if you have a Junk Email filter on your Outlook client, the filter may place the released email into the Junk folder inside Outlook.)
Safelist: releases the message from the quarantine to your Inbox and adds the Sender's email address to your personal Safe Senders list so that subsequent emails from the Sender will arrive in your Inbox. (Note: when you place the Sender's email into the Safelist, please be sure that you have 100% trust in the Sender.)