Extortion Phishing Emails.
SLCC Information Security has received a number of reports of Extortion based Phishing emails. These emails all claim to have compromised an individual's computer and obtained video of them via their web cam while watching adult websites. While we have blocked a number of senders and removed the offending messages from inboxes when discovered, nearly every message has come from a different sender making remediation in this manner very difficult. Scare tactics like this are often used to threaten users in hopes that they will hand over funds. Due to the number of these recent attempts, this is a reminder that this is fact a scam and anyone who has received an email similar to the one highlighted below should delete and ignore it.
In some cases, the threatening email has included passwords that have previously compromised. If you have that password in use on any sites, SLCC recommends you change it immediately.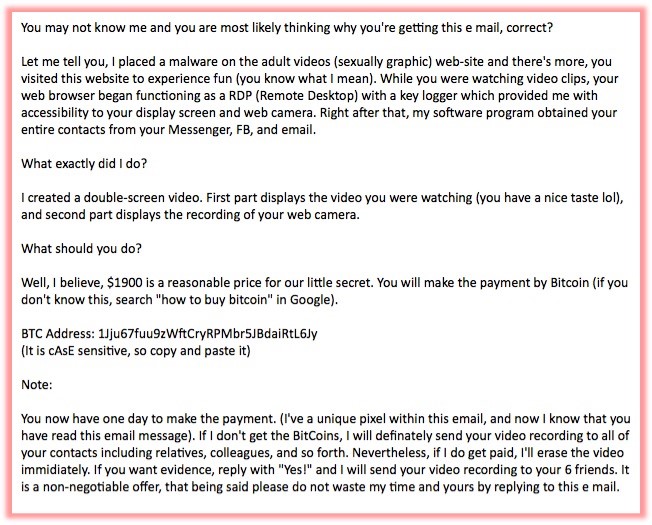 Information Security | SLCC