phish·ing
ˈfiSHiNG/
noun
noun: phishing
the fraudulent practice of sending emails purporting to be from reputable companies in order to induce individuals to reveal personal information, such as passwords and credit card numbers.
A second phishing email attempt was received by a large number of individuals at SLCC this morning. And again, it is encouraging to see the number of individuals reporting the attempt, however further investigation indicates that a few individuals did at least open the attachment and click on the link directing them to a web site designed to gather credentials. Anyone who opened the attachment, clicked on the link and entered their credentials should change their password immediately! Helpful tip: phishing emails also frequently copy public documents like this letter from President Deneece Huftalin in an attempt to trick users into trusting the source. The sender being Maryellen O'Brien mobrien@robeson.edu is key indicator that this message is not legitimate. In addition, hovering over the link within the attachment reveals the URL which is clearly an unknown domain.
Thank you…
Phishing email with an attachment: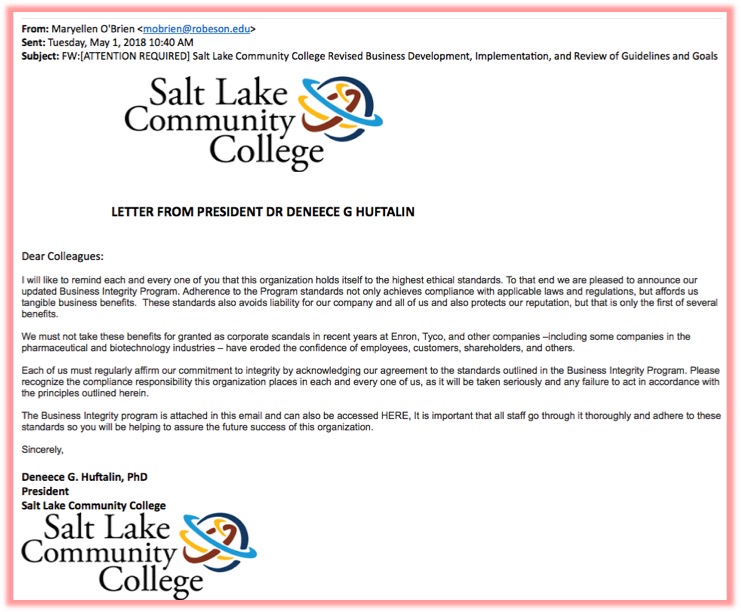 Attachment (with link exposed):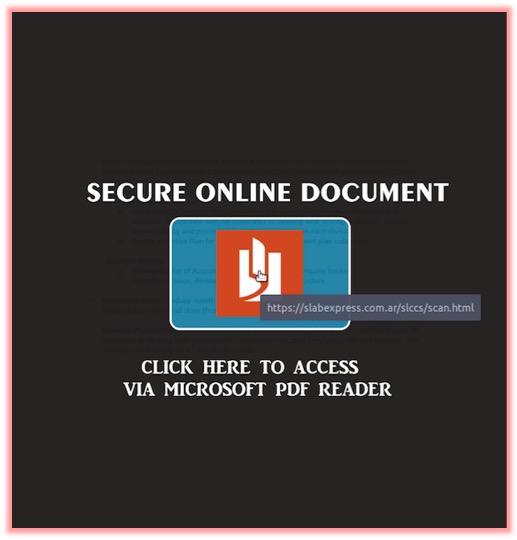 Malicious site: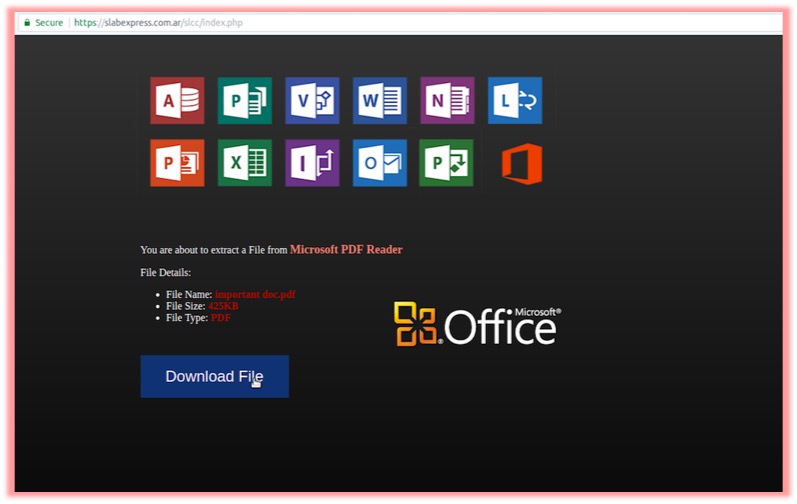 Site requesting credentials: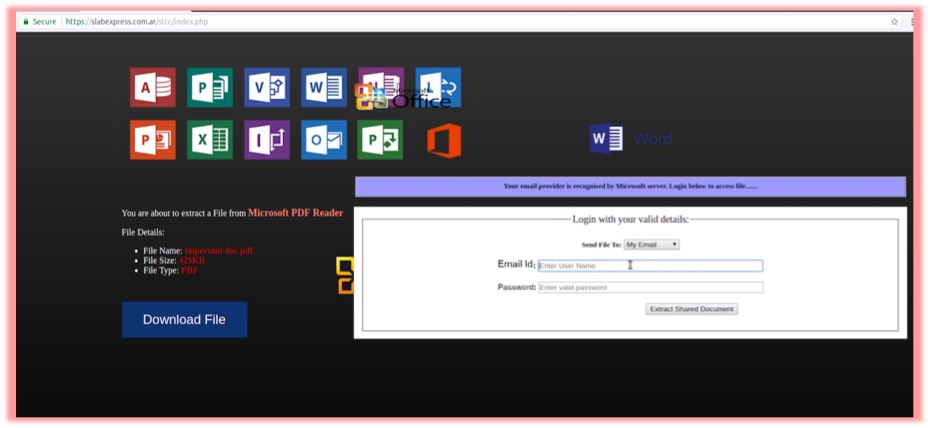 Once credentials have been provided, it redirects back to a valid SLCC policy.