Setting up your Office 365 Email Account in Apple iOS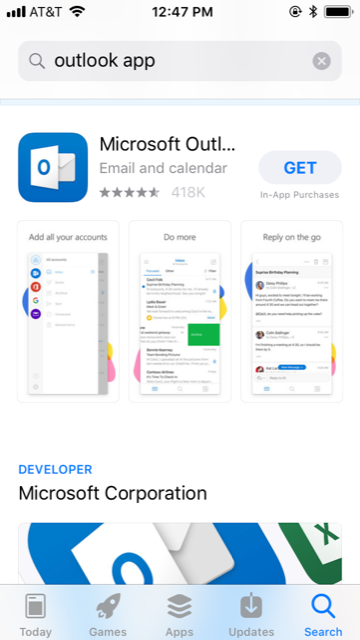 Configuring the Outlook app for first time users:
Download and install the Outlook app from the App Store (Search for Microsoft Outlook).
Open the Outlook app for iOS. You will be brought to a welcome screen. Tap Get Started.
On the next screen, you will add an account. Type your username@slcc.edu in the field labeled "Email Address".
Tap Add Account.
You will re-direct you to the SLCC single sign-on page.
Enter your username (username@slcc.edu) & password and tap Sign In.
Swipe through the intro and you are ready to use Outlook app.