PC Instructions
Open Outlook and click on Schedule Meeting on your Home tab across the Outlook Ribbon. Then select Account Settings…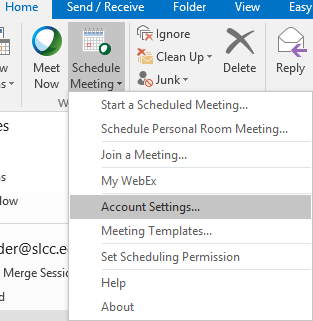 From the Account tab click on Refresh within the Language and Location Section.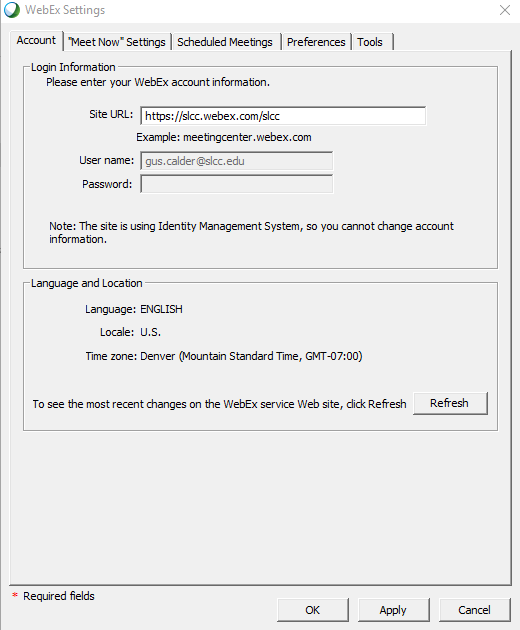 You will see it updating and then you it will be complete.

Apple Instructions
Click on the WebEx icon

in the upper right of your display (by the time and WiFi icons) and select "Check for Updates".
If WebEx icon is not by the time use Spotlight Search to find and open WebEx. Click on the WebEx icon by the time and Sign In with your JDoe@slcc.edu it will then check for and run updates.
If you have problems
You can manually update the WebEx productivity tools from either Windows or Mac, you can download and update them directly from the SLCC WebEx site.
From the site, navigate to: Meeting Center>Support>Downloads>Productivity Tools>Download (for the appropriate OS)