What is Creative Cloud?

Creative Cloud gives you the entire collection of Adobe desktop and mobile apps, from essentials like Photoshop CC to next generation tools like Adobe XD CC. You also get built-in templates to jump-start your designs and step-by-step tutorials to sharpen your skills and get up to speed quickly. It's everything you need to create, collaborate, and get inspired.
What's Included?
Acrobat
After Effects CC
Audition CC
Bridge CC
Character Animator CC
Dimension CC

Dreamweaver CC
Illustrator CC
InCopy CC
InDesign CC
Lightroom Classic CC

Media Encoder CC
Photoshop CC
Prelude CC
Premiere Pro CC
XD CC
Camera Raw CC
Can students get this offer?
YES!!! Starting Fall 2019 Students also have access to an Adobe license. You can either download the software to your personal machine OR you can use the software through http://allaccess.slcc.edu.
What's the Cost?
As an active student or employee of Salt Lake Community College, you get a free copy of Adobe Creative Cloud to install on any campus-owned devices and one personal device as long as you are employed/registered for classes and the College maintains its Campus Agreement with Adobe. With this agreement, you can login and run any approved Adobe software on 1 device at a time completely free, but not run the software simultaneously in both locations.
How do I get it?
1. Download the Creative Cloud Desktop Application Manager Installer
OR navigate your browser to the Adobe homepage https://www.adobe.com.
Select

Sign In> (DON'T SIGN IN YET)
Sign in with an Enterprise ID"
Select Desktop Downloads>Creative Cloud.

NOTE! When you are on campus and you log in with your college email address, you will be automatically logged into your Adobe account.


2. Once you have downloaded AND installed the client, launch the Creative Cloud (Desktop Application) and then sign in using your college email address:
If asked Account Type: Enterprise ID. You can also click the log in with Enterprise ID link and use the above email addresses.
For college-owned Windows PCs, it will auto-redirect to our ADFS server and it will auto sign you in.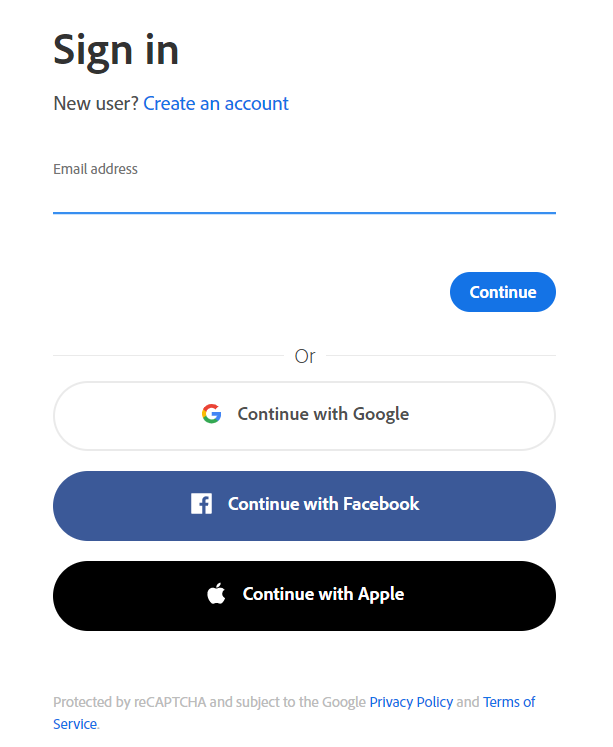 On Home Computers and Macs, it will auto-redirect to adfs.slcc.edu and you will have to reenter your User ID and enter your password.
After signing in you can now choose to install what apps you wish.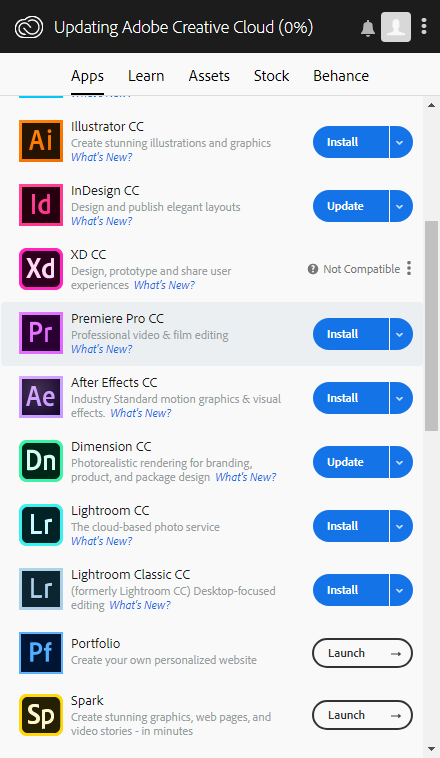 Need Additional Assistance?
If you have any questions or problems, you can contact OIT Technical Support at 801-957-5555 or helpdesk@slcc.edu .
NOTE! OIT does not provide any formal training classes for this setup at this time. OIT Training does offer a beginning Acrobat class for which you can register through the SLCC Employee Training Registration system.