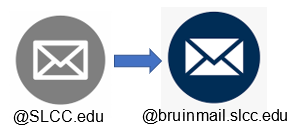 NOTE!! THIS IS NOT A RECOMMENDED SLCC OIT PRACTICE
Your @SLCC.edu email can be redirected to your bruinmail.slcc.edu email account. As noted above, this is not a recommended practice and can cause issues with email delivery.
Follow these steps listed below to set up the Auto-forwarding Rule.
Auto-forwarding Rule
This process creates a rule that will automatically forward your @SLCC.edu email to your @bruinmail.slcc.edu without having to log into your Web Mail for it to run. Follow these steps to set this up:
1) Log into your Web Mail account. Once you are logged in, click the Options icon (gear/cog icon) in the upper right-hand corner of the window.

2) This will open your option's drop-down menu. In the menu, find and click on View all Outlook settings.

3) A new drop-down menu will be displayed. From this list click on the Forwarding option.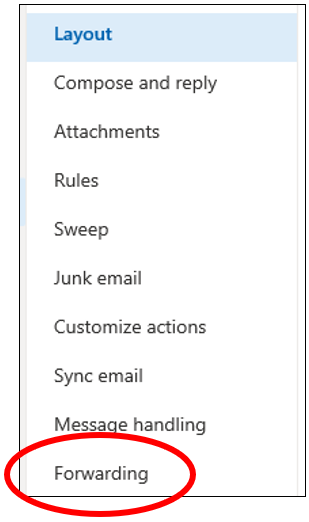 4) This will open a side-menu where the following options are selected: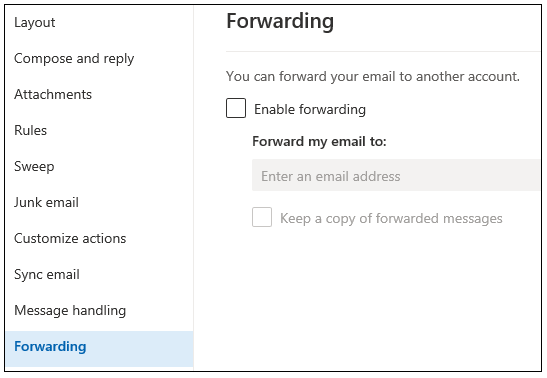 5) Make sure that you check both the Enable forwarding and Keep a copy for forwarding message. Enter in your @bruinmail.slcc.edu email that you want your @SLCC.edu email forwarded to.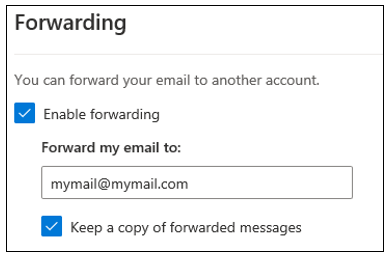 Note! If Keep a copy of forwarded messages is not checked, forwarded mail will not be available in your Outlook account (not even in the Deleted folder).
If you have any questions or concerns, please contact Technical Support at 801-957-5555 or by email at helpdesk.slcc.edu.