Set Up Outlook to Automatically Reply to Email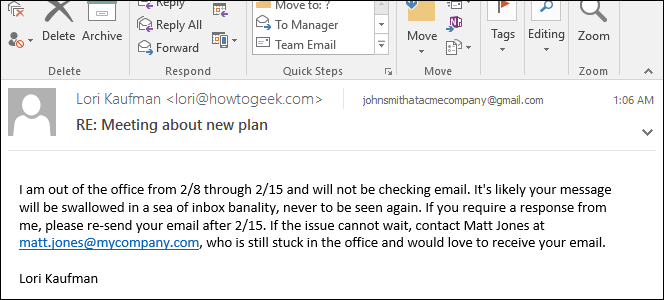 When you know you are going to be out of the office for a few days, you can set up Automatic Replies (Out of Office Assistant) to reply to emails automatically, letting people know that you are enjoying your vacation while they are stuck at work.
Summary
This article describes how to use the "Automatic Replies (Out of Office)" or "Out of Office Assistant".
Note: This feature is only available with your SLCC Exchange Outlook account. Users who have a personal Outlook.com account typically do not have the Exchange account.
How to turn on "Automatic Replies (Out of Office)" or the "Out of Office Assistant"
For Microsoft Office Outlook 2016, 2013 and 2010
In Outlook, click the File tab.

Select the Info tab in the menu then click Automatic Replies (Out of Office).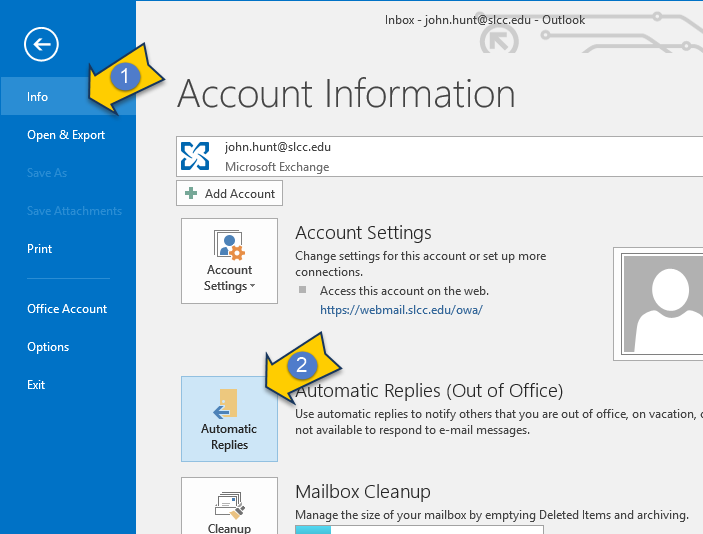 In the Automatic Replies dialog box, select the Send Automatic Replies (#1) option button.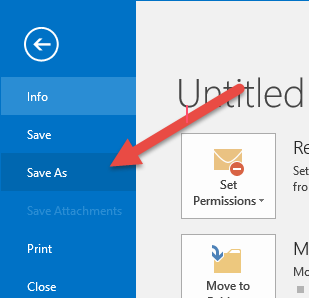 Check the Only Send During This Time Range (#2) if you want the auto reply to have a start and end date and time. Otherwise you have to remember to turn off Auto Reply off. Set the Start date and time, and then set the End date and time.
In the Inside My Organization tab (#3), enter the reply message that people within your organization will automatically receive when they email you.
In the Outside My Organization tab (#4), if you want people outside SLCC to receive an auto reply, check the Auto-Reply to people outside my organization check box (#5).
You can reduce the number of people receiving the auto-reply by selecting the My contacts only option (#6). Only people in your Outlook Contacts folder will receive a reply.
Enter the reply you want to send to people outside your organization (#7).
Click

OK

(#8) to save the setup.