Attackers often conceal links in webpages or emails so they appear legitimate. To see where a link is really going take you, hover your mouse over the link for a few seconds until you see the true URL of link.
Links will either show up in a pop up, or in the lower left hand corner of the screen.
The following is an example of hovering the mouse over a link in outlook. The real URL appears both in the bottom left hand side of the screen and in a pop-up box.

The following is an example of hovering the mouse over a link in Chrome. (IE, firefox and Chrome each display the URL the same way.)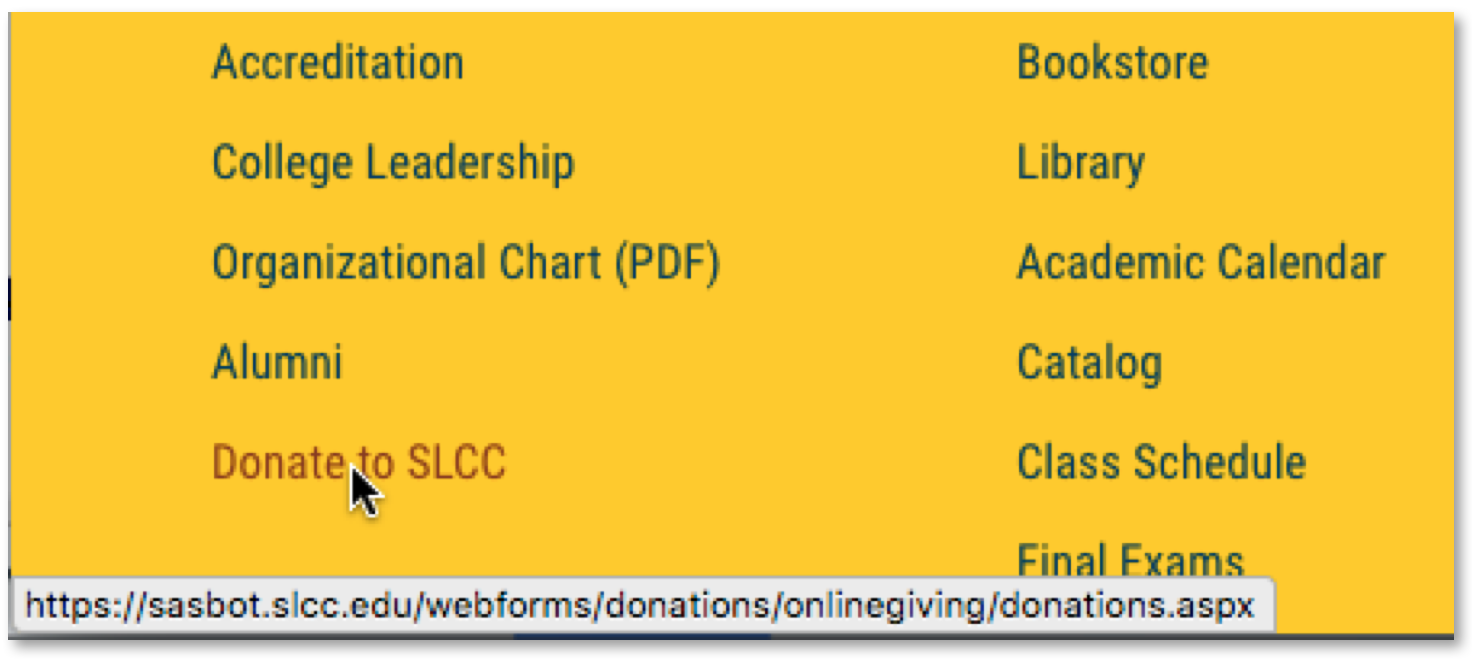 When using Safari on Mac, you must first go to view, and click 'Show Status Bar' in order to see the URLs.

Links are then displayed in the bottom left hand of the safari window.
You should never click a link until see the true URL and determine that it is safe.
Try it out!
See if you can determine the true URL for these links.
Tips for determining if a URL is trustworthy
If the URL isn't the known address for the site you're trying to visit, don't click it.

If the link contains an IP address (4 sets of numbers like https://10.24.135.42/) don't click it.

If the URL that is being displayed is different than the URL you see when you hover over it, don't click it.

The domain name comes right before the first forward slash '/'. If you see a URL like http://badsite.evil/www.slcc.edu/secure/login.php, the domain is badsite.evil, not slcc.edu.

Be careful of domain names that end in .zip, .link, .science, .ru, other unusual top level domains.
If something seems suspicious forward it to infosec@slcc.edu and we will review it and let you know if the email is legitimate or if the link can be trusted.