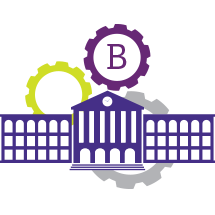 Creating Travel Encumbrances in Banner is designed for all SLCC Employees who prepare Travel Encumbrances using Banner Forms.
Prerequisites: Banner Basics and Navigation is required if you're new to Banner.
Training Objectives:

Participants will learn:
What is FOAPAL and the Index Code and how they are related.

How to use FGAENCB, the travel encumbrance form.

Tips and Tricks.
Other Information:
Please register in advance:
To Register Yourself for training use the Employee Training section on the Employee tab of MySLCC or click here for registration instructions.

Questions? Contact Tami Anderson or John Hunt (3944 or 4560).