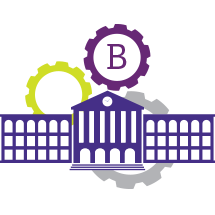 Creating Travel Encumbrances in Banner is designed for all SLCC Employees who prepare Travel Encumbrances using Banner Forms.
Prerequisites: Banner Basics and Navigation is required if you're new to Banner.
Training Objectives:

Participants will learn:
What is FOAPAL and the Index Code and how they are related.

How to use FGAENCB, the travel encumbrance form.

Tips and Tricks.
Other Information:
Please register in advance:
To Register Yourself for training use the Employee Training section on the Employee tab of MySLCC or click here for registration instructions.

Questions? Contact Tami Anderson X3944