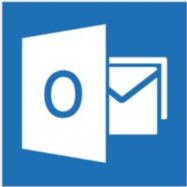 Outlook 2013 Level 1 is designed for all SLCC Employees. From Outlook novices to experienced users, you will benefit from this training.
Training Objectives:
What's new in Outlook 2013.

What is your Outlook Mailbox and how to manage its size.
Please register in advance:To Register Yourself for training use the Employee Training channel on the Employee tab of MyPage or click here for registration instructions.
No S Number yet? Click Here
Questions?
Contact Tami Anderson or John Hunt (3944 or 4560)