Office of Information Technology Services for Students and Faculty/Staff
SLCC provides opportunities for students to develop the skills needed in today's increasingly technology-dependent economy. OIT Technical Support will be able to provide assistance to students, faculty and staff with access to software, device setup and configuration and a wide variety of additional tools and knowledge when dealing with any college-related issues.
Support Site: http://support.slcc.edu
Please visit our support site for answers to your questions regarding access to Tech Tools or resources provided as an active Student or Staff/Faculty member of the college.

Wireless Internet Access - eduroam
The SLCC wireless network provides access to the Internet and SLCC resources from your web-enabled devices through the eduroam network. Students, faculty and staff can start the setup by connecting to the @slcc network and following the instructions in their browser window to get connected. The eduroam network provides Internet access on many college campuses worldwide.

Office 365 License
Being an active student, faculty or staff at SLCC allows you access to a subscription to Microsoft Office 365. Students, faculty and staff are entitled to download and install the latest Office suite on up to 5 different devices. You also will have access to 1TB of storage on your OneDrive cloud and can use other online services like Delve, Outlook, PowerPoint, SharePoint, Sway, Forms, Yammer and Planner.
Begin by navigating to http://www.slcc.edu/office365, log in with the following credentials:
Students: username@bruinmail.slcc.edu
Faculty/staff: username@slcc.edu

Adobe Creative Cloud License
As an active student or faculty/staff of SLCC, you get a free copy of Adobe Creative Cloud to install on any campus-owned devices and one personal device as long as you are employed/registered for classes and the College maintains its Campus Agreement with Adobe. With this agreement, you can login and run any approved Adobe software on 1 device at a time completely free, but not run the software simultaneously in both locations. You have access to the Adobe Document Cloud for storage and also Adobe Sign in the online environment.
Begin by navigating to http://www.adobe.com, log in with the following credentials:
Students: username@bruinmail.slcc.edu
Faculty/staff: firstname.lastname@slcc.edu

AllAccess Virtual Desktop (with SLCC computer lab apps ready to go)
SLCC has a system called AllAccess (https://allaccess.slcc.edu) that allows you to run computer lab applications (like Word, Adobe Acrobat, PowerPoint, Excel, AutoCAD, MatLab, Maple, etc) on your personal device for free, via any Internet connection. AllAccess also allows you to save files in your "My Documents" folder for later use. There is 400mb of storage space on the H:Drive for all students. If your H drive becomes full, please call the Help Desk. Also, remember you can use the Google Drive space or OneDrive for business for your files as these have Terabytes of storage, and with Kumo you can access your cloud storage accounts in one location. Visit the AllAccess site for training videos and installation instructions.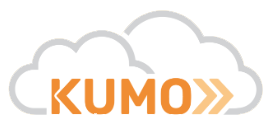 Kumo is software that allows access to your cloud storage accounts in one location when using SLCC shared computers like inside AllAccess or in the SLCC computer labs. You can configure access to your cloud storage through the Kumo Cloud Storage Integration portal. The SLCC Kumo Cloud Storage Portal lets you choose where to store your files (currently OneDrive and Google Drive are supported by SLCC).
If prompted, log in with your e-mail and MySLCC password.
Students: username@bruinmail.slcc.edu
Staff: username@slcc.edu

Mobile App
Ellucian Go Mobile app helps you stay connected to SLCC like never before. Check your Grades, Class Schedule, SLCC Campus Maps and Directions, Important Phone Numbers, Academic Calendar, and SLCC Events all in one place – the SLCC Mobile App! (Apple and Android version available).

Bruinmail / Google Apps
SLCC has partnered with Google to provide all SLCC students with an SLCC Google account (username@bruinmail.slcc.edu). You can connect to this account from your smartphone or through MySLCC. This account also allows access to all the Google Apps suite so you can share and collaborate with your instructors and other students.

Printing / MobilePrint Services
At the start of each semester all registered students are provided with credits for 50 free prints on their OneCard. This can be used in the campus labs and using your own computing device. You can also load additional credits on your card for additional prints. MobilePrint (http://mobileprint.slcc.edu) is available as well, allowing you to send an email from your device and then go to one of the print release stations in the Open Labs to release your document.

Computer Labs
SLCC has over 150 labs with thousands of computers for student use in either a classroom setting or in open use labs. Open Labs are student-funded labs available for all registered SLCC students. Each lab has different hours, but most are available Monday—Saturday and the Library computer lab is usually open in the evenings.
CAMPUS LOCATION
Taylorsville/Redwood Campus
Library Open Lab (LIB-144)
Summer: 7:30 am to 8:00 pm. Fall/Spring: 7:30 am to 12 midnight
Friday: 7:30 am to 6:00 pm
Student Express (STC-200R)
Monday-Thursday: 8:00 am to 7:00 pm.
Friday: 8:00 am to 5:00 pm
South City Campus
Student Services Lab (1-061)
Monday-Thursday: 8:00 am to 7:00 pm.
Friday: 8:00 am to 4:30 pm
Library (1-022)
Monday-Thursday: 8:00 am to 8:00 pm.
Friday: 8:00 am to 4:00 pm
Jordan Campus
Student Services Lab – High Tech Center (HTC-100A)
Monday-Thursday: 7:30 am to 7:00 pm
Friday: 7:00 am to 4:30 pm
Open Lab – Health Sciences Atrium (JHS-102)
Monday-Thursday: 7:30 am to 7:00 pm
Friday: 7:00 am to 4:30 pm
Larry H. Miller Campus
Open Lab – Free Enterprise Center (MFEC-207)
Monday-Thursday: 9:00 am to 6:00 pm
Friday: 9:00 am to 1:00 pm
West Valley Center
Campus Open Lab (WVC-123)
Monday-Thursday: 8:00 am to 10:00 pm
Friday: 8:00 am to 4:30 pm
If you have any questions or concerns, please contact Technical Support at 801-957-5555 or by email at helpdesk@slcc.edu