You should never store PII on your local computer, removable media, or cloud storage providers. The appropriate place is your department network share or your home drive, also known as your I:/ or H:/. You should occasionally scan your computer to validate that no PII has been saved to it.
To scan your computer for PII, following the following steps.
1. Open File Explorer.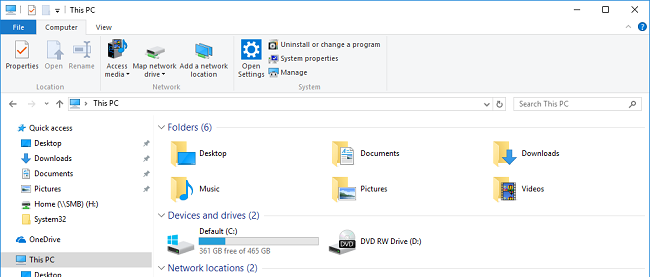 2. Right click on the local drive (including USB attached drives) you want to scan. Select Sensitive Data Manager, then click search.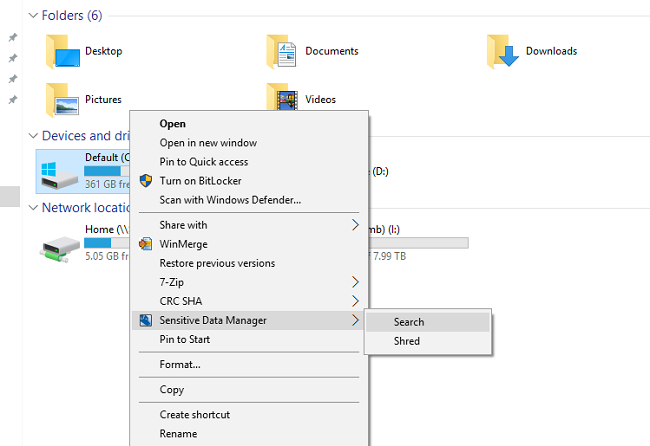 3. You should then see identity finder running. It can take a few minutes to several hours to complete a search depending on how many files are included in the search. You can continue to use your computer like normal while the scan is in process. If you see an error stating that Identity Finder is already running, it is likely because the monthly scan is in process. Try running your scan again the following day.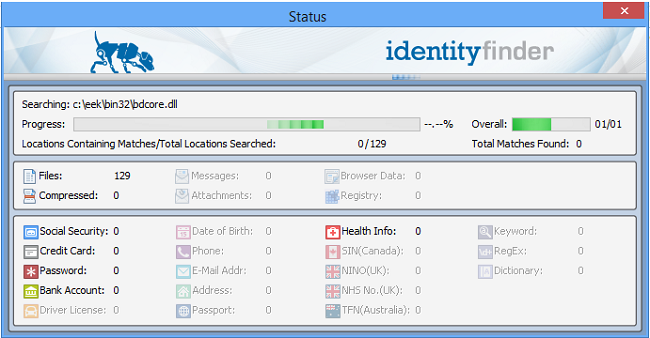 4. When the scan is complete, you'll a summary of how many results were found. If no PII was found, click exit to end the search. If PII was found, click advanced to see the details of the scan.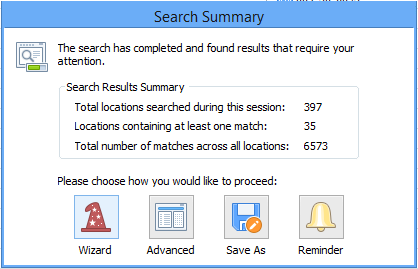 5. To review the results right click on file name, and click open file location. If the file is still needed, move the file to an appropriate network folder. If the file is no longer needed, just delete the file, then empty the recycle bin. This should be done for each result that is found. If the program identifies a file that doesn't actually contain PII, just ignore that file.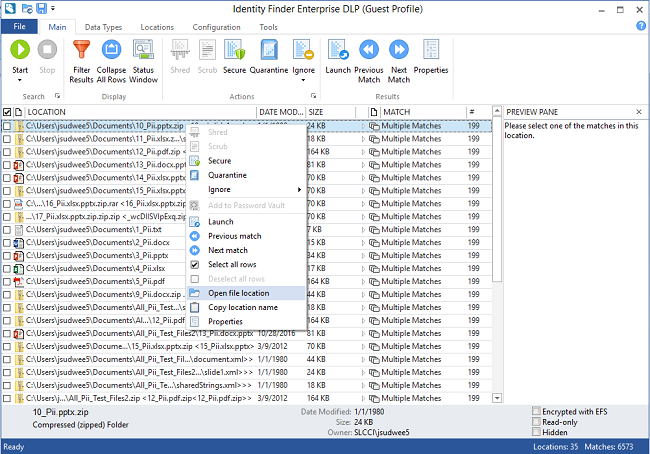 If you have questions or issues running the scans, please email infosec@slcc.edu.