Canvas password reset is done through MySLCC logon screen NOT in Canvas.
When a student or faculty/staff member need to reset their MySLCC account password, they can follow these instructions from any web-enabled device.
1) Navigate to the MySLCC login page at my.slcc.edu and click on the Reset Password option at the bottom of the page.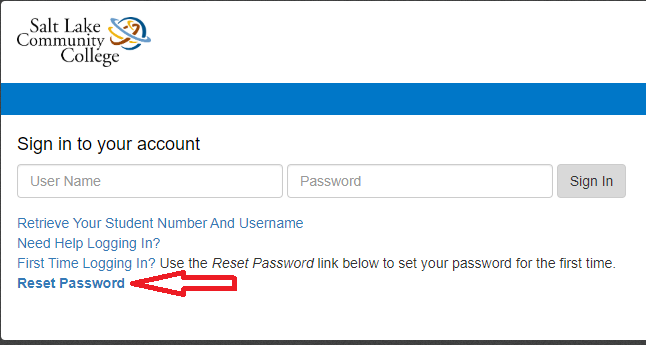 2) This will open the Password Reset Utility screen.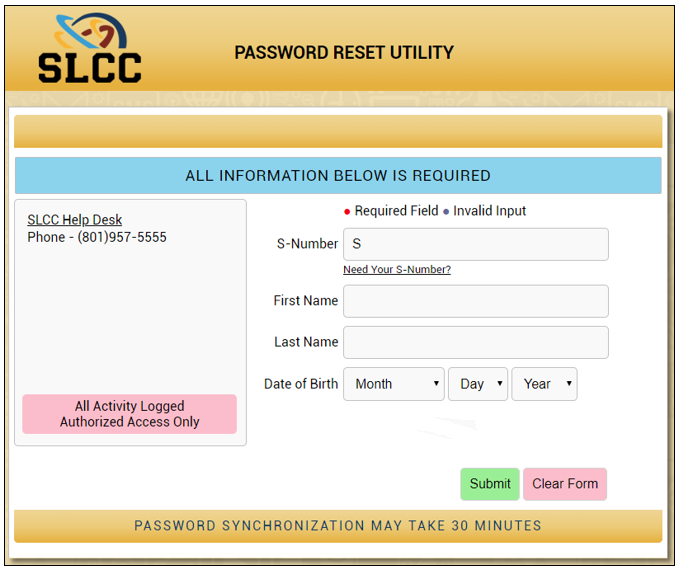 Fill out all of the fields with your current information before clicking Submit.
3) This will open the Reset Password page.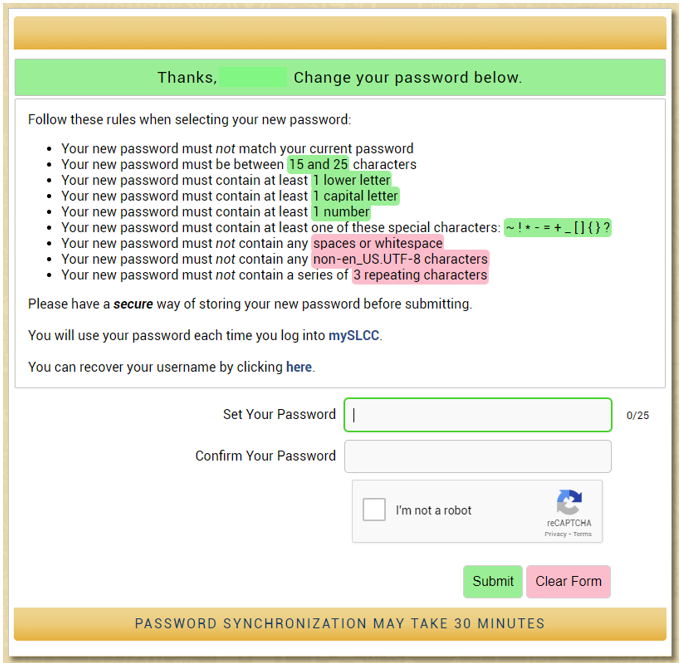 You will now be able to enter in a new password. Make sure to follow the criteria and, when you are done, click Submit.
NOTE! It can take up to 30 minutes for the new password to synchronize through the SLCC systems.
If you have any questions or if you receive an error message, please contact Technical Support at 801-957-5555 or via email at helpdesk@slcc.edu