Save Outlook E-mail Messages
(Put in MyDocuments Folder or on Flash Drive)
And Remove from them Outlook Exchange Server
Create a folder in the My Documents folder.
Click on START Button
Click on My Documents
Right click on blank space
Select NEW and then Folder
Give the folder a name

Open Outlook
Select the folder where the e-mail message is located: Inbox or Sent Items or etc.
Select the file you want to save
Click on File on the Outlook menu bar
Click on SAVE AS and navigate to the folder created in Step 1
Change the "Save as type:" to Outlook Message Format (click on down arrow)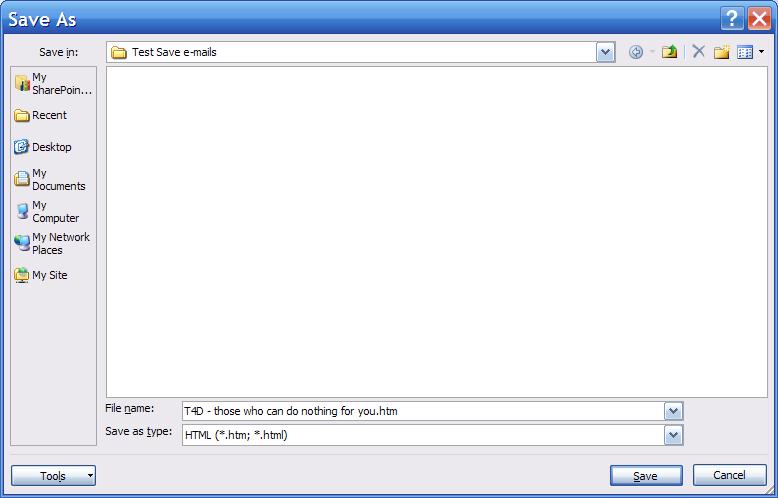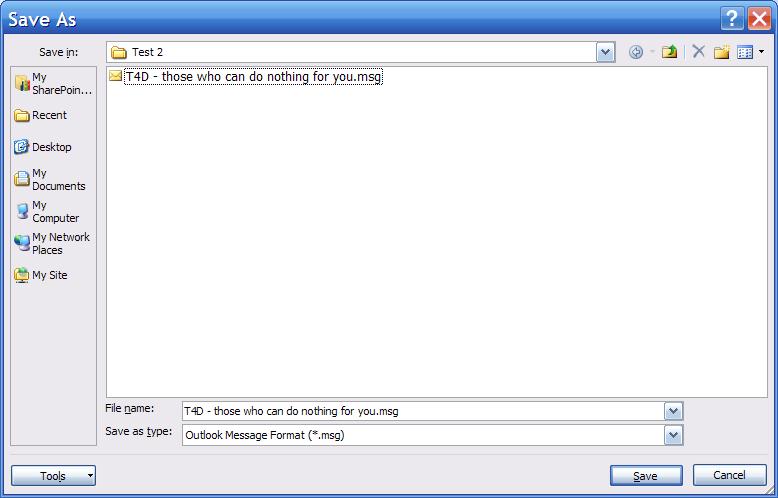 Leave the file name as the default or change the name. LEAVE THE .msg AS THE FILE TYPE/EXTENSION.
Click on the Save button.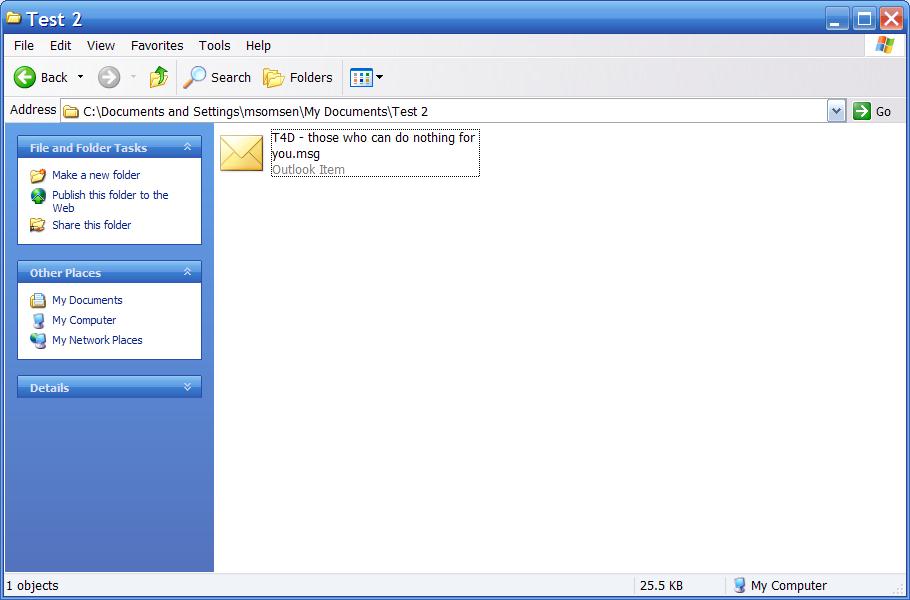 Before you delete the e-mail from Outlook
Click on the START button
Click on My Documents
Navigate to the new folder and open it
You should see the message you just saved with an envelope icon by it
Double click on the file and your e-mail message will open in Outlook.
You can now delete the Outlook message from the Outlook/Exchange server.